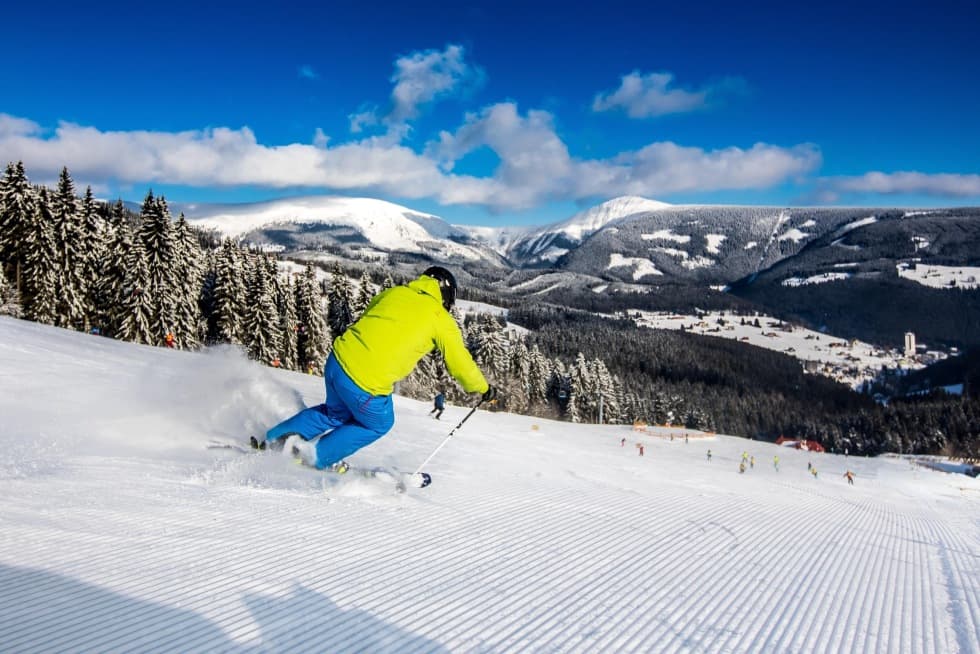 Pec pod Sněžkou
is a winter sports paradise
The combining of five area has created the largest ski resort in the Czech Republic: ČERNÁ HORA - PEC SkiResort. All 5 areas are connected by chairlifts, buses and the popular SkiTour groomers between Černá hora and Pec.
In addition to 41 km of runs within 1 ski pass, you can also enjoy a trip on snowshoes, night-time sledding slope or the championship snow park in Pec.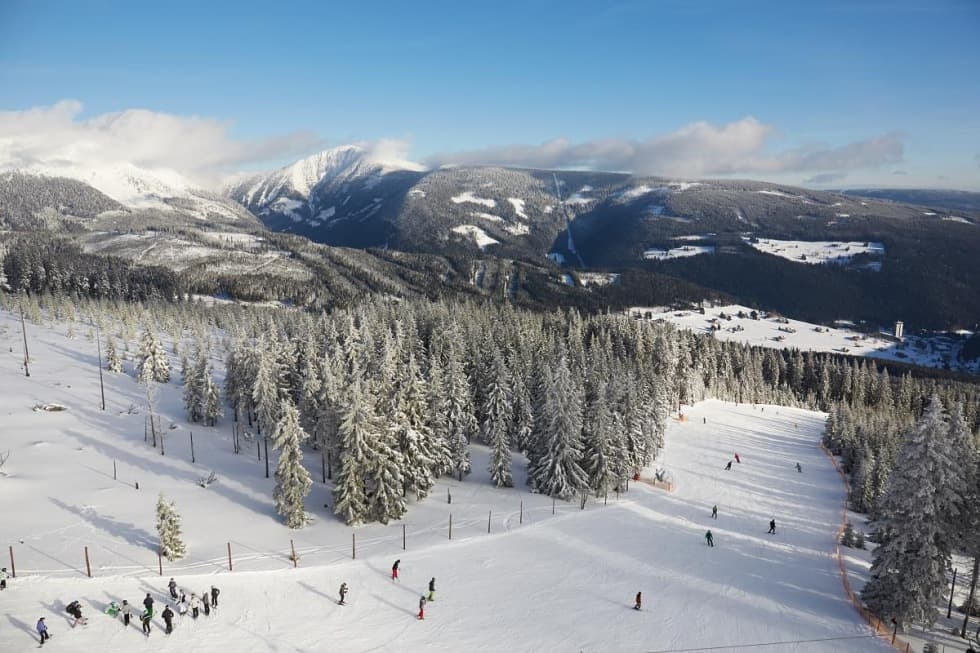 Ski slopes
There is no larger ski resort in the Czech Republic. It's all here: from small slows for children to very difficult black runs for experienced skiers.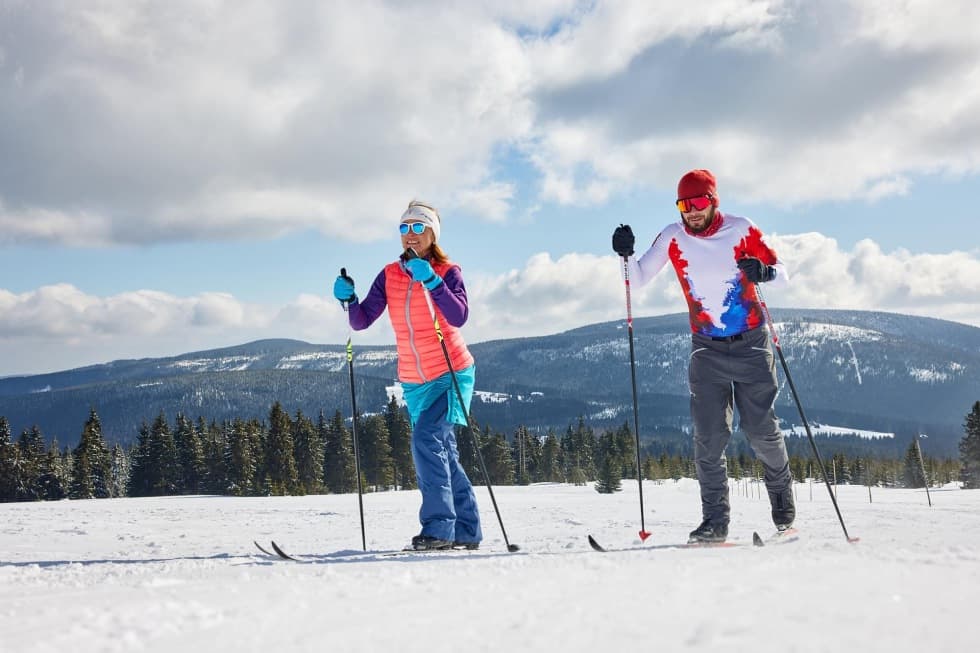 Cross-country skiing
Simply choose: there are 90 km of groomed ross-country trails. Just you, your skis, silence... and the stunning Giant Mountains.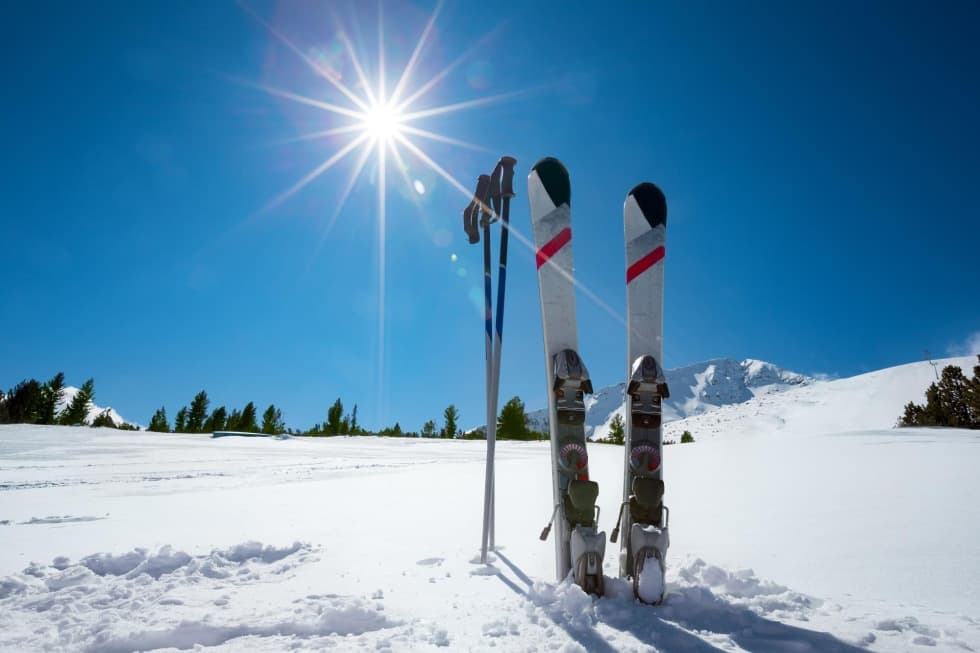 Rental shop
You don't need to bring your gear: we will rent you downhill, cross-country or snowboarding sets at the hotel. For you and your kids.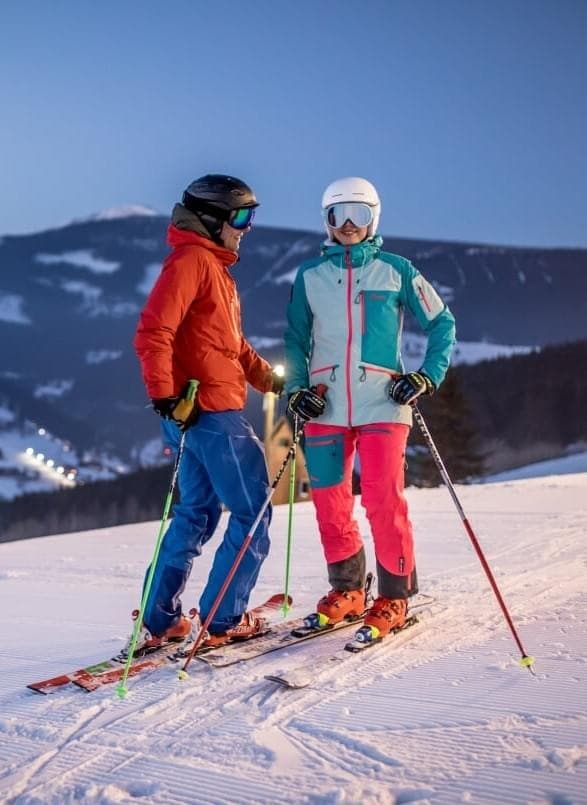 ČERNÁ HORA - PEC SkiResort
The most modern ski resort in the Czech Republic expands every year. Transport by groomer on part of the route from Černá hora to Pec is an experience in itself: it leaves every 15 minutes and it's a scenic ride.
We will sell you a ski pass valid for the entire resort at the hotel reception. You can put on your boots in the ski storage room and just board the ski shuttle in front of the hotel. No worries about anything else.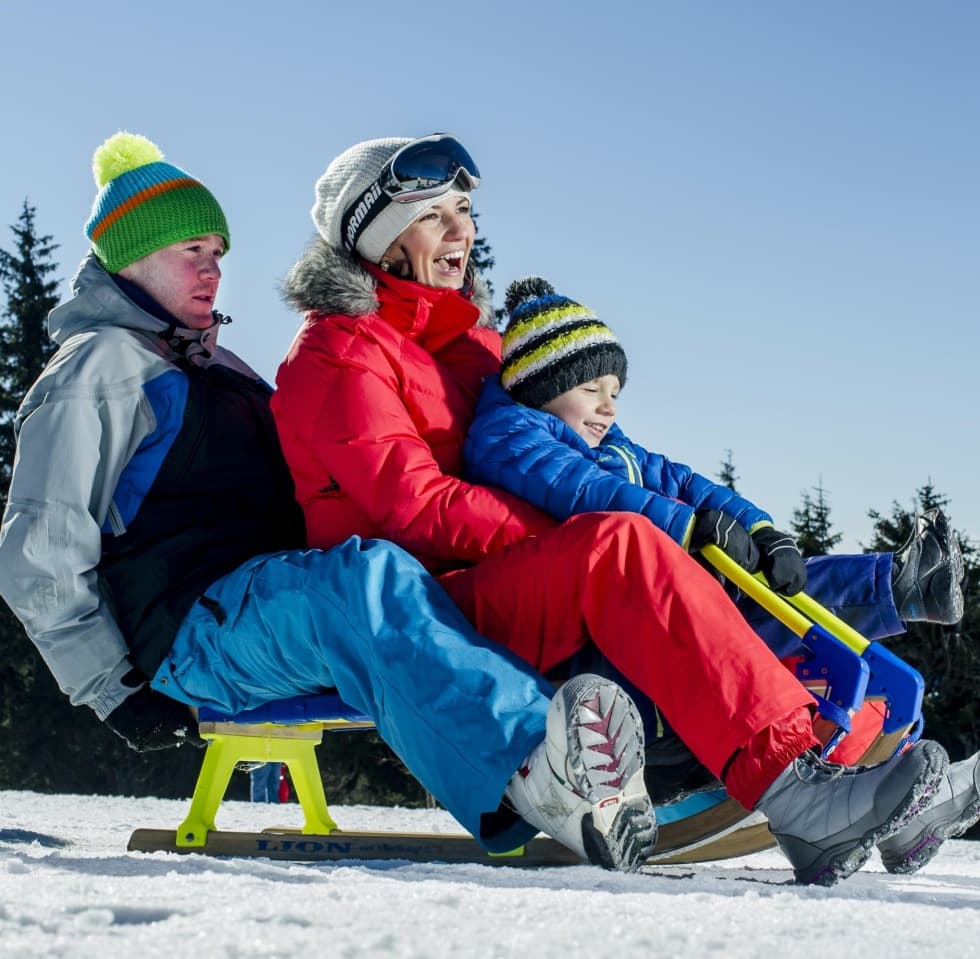 For kids and non-skiers
Right next to the hotel is a small lift with a gentle slope which is ideal for beginner skiers or for the undemanding antics of your children. We can also recommend instructors from the ski school, which has an office right at our hotel.
And if you don't ski, why not try the bobsled track right below the hotel. Or the 3.5 kilometre oldest sledding track in the Czech Republic - from Černá hora to Jánské Lázně. It's quite the experience.
Other tips for experiences