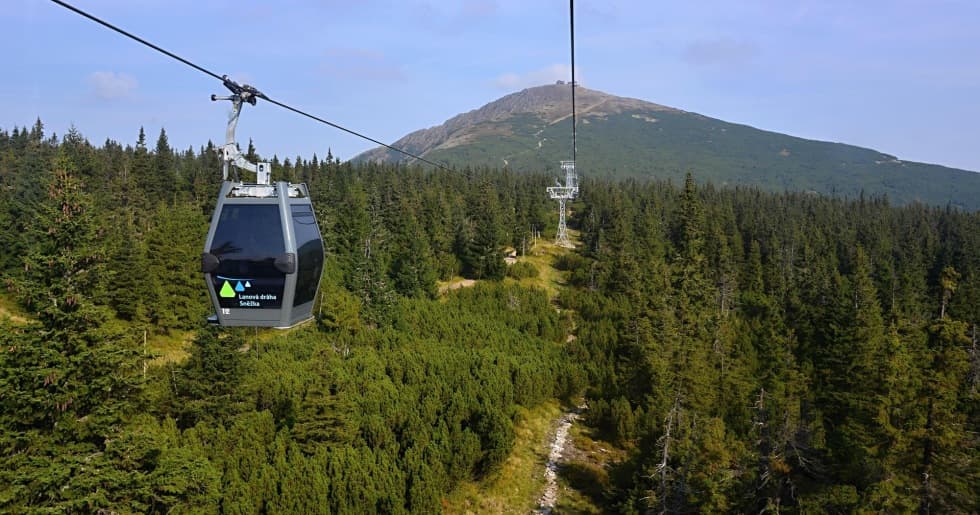 The chairlifts from Pec
go not just to Sněžka
No other place in the Giant Mountains is such a perfect starting point for discovering the main ridges - including the fantastic Sněžka Mountain at 1,603 metres.
If you don't feel like hiking, you can take several chairlifts. The main cable car to Sněžka was newly constructed in 2014 - with an elevation gain of 760 metres.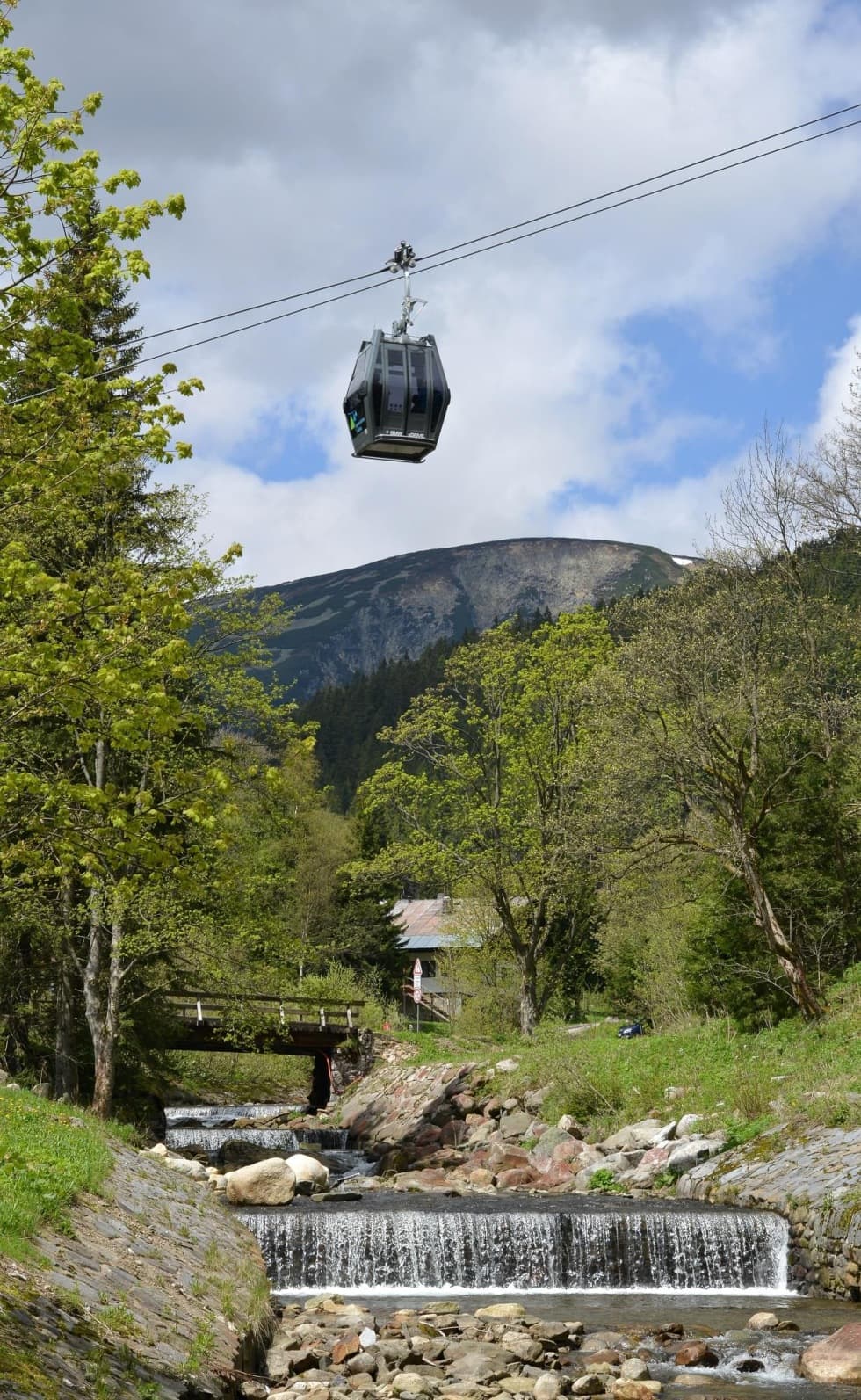 Cable car to Sněžka
It's not far from the hotel to the Sněžka cable car base station: just a 15-minute stroll.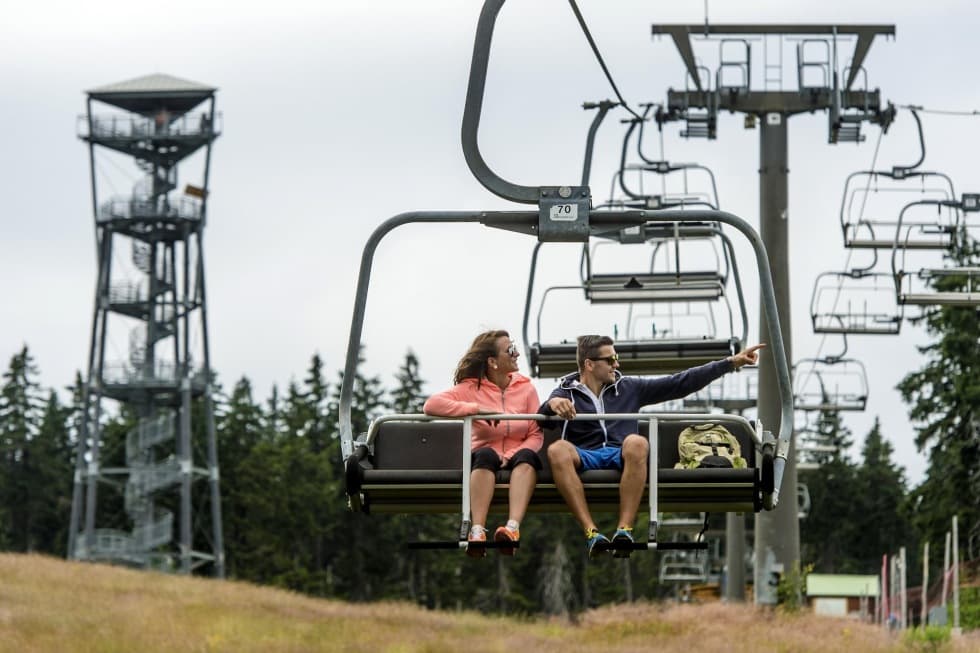 Chairlift to Hnědý vrch
The four-seater chairlift will take you from Pec pod Sněžkou to the popular lookout point at Hnědý vrch in mere minutes.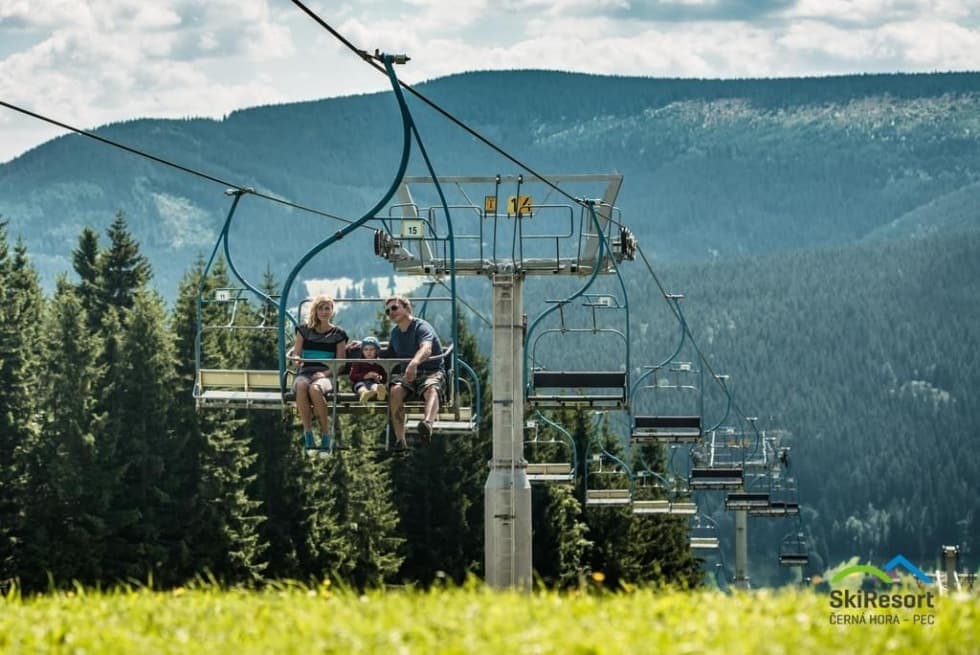 Chairlift to Portášky
This chairlift runs from nearby Velká Úpa to the Portášky hut, from which you can follows the route of former mountain porters to Sněžka.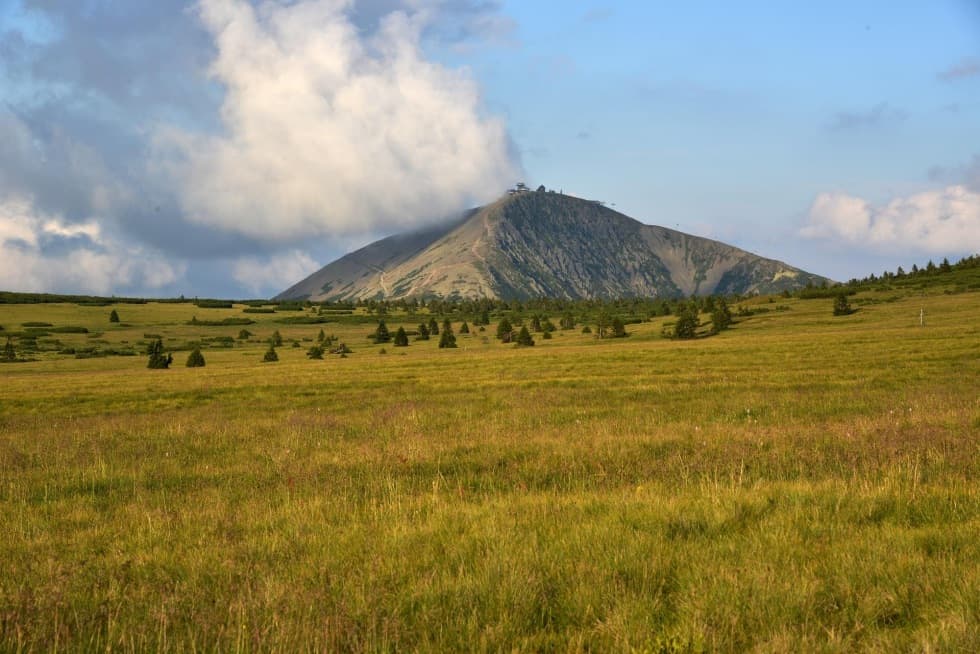 Sněžka: regional symbol
It is located on the Czech-Polish border - from the summit towards the Czech side you can see more Giant Mountain ridges, while looking towards Poland you can see Karpacz and the city of Jelenia Góra with 90,000 inhabitants.
Make sure to conquer the summit of the highest Czech mountain during your stay.The pedestrian trail from Pec to Sněžka is 14 km long there and back. With the cable car it takes just 14 minutes. Both options are worth it.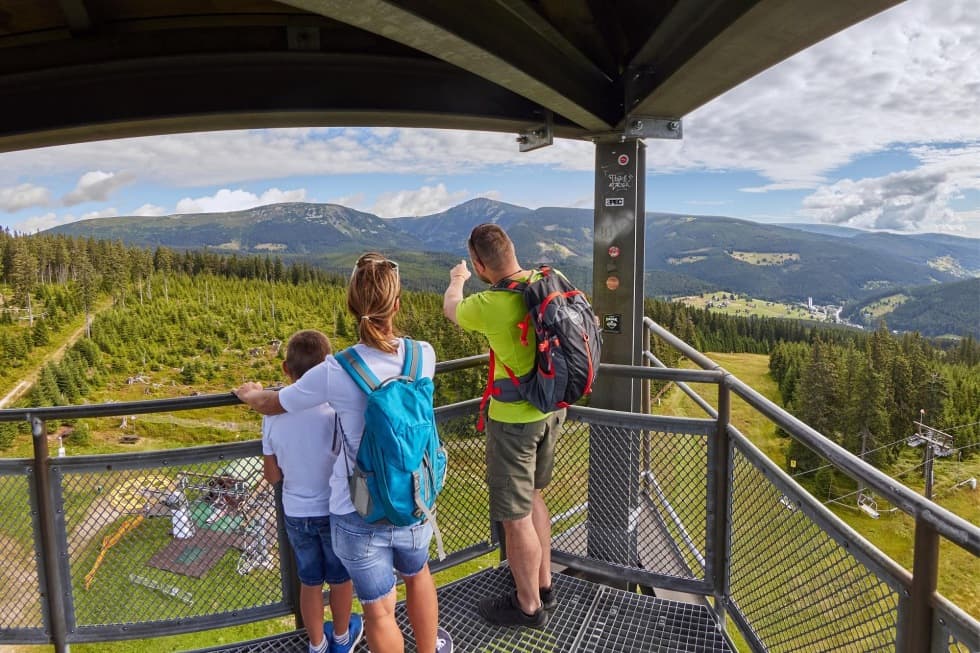 Giant Mountains in the palm of your hand
Take the ride from Pec to Hnědý vrch - and from the upper stations of the chairlift take the 138 steps to the recently built Hnědý vrch lookout tower. You are at 1,207 metres altitude.
Before you lies Pec pod Sněžkou, Růžová Mountain, Luční Mountains and Studniční Mountain, and of course Sněžka. If the weather is good, you can see the Orlické Mountains and even Praděd in the Jeseníky Mountains.
Other tips for experiences