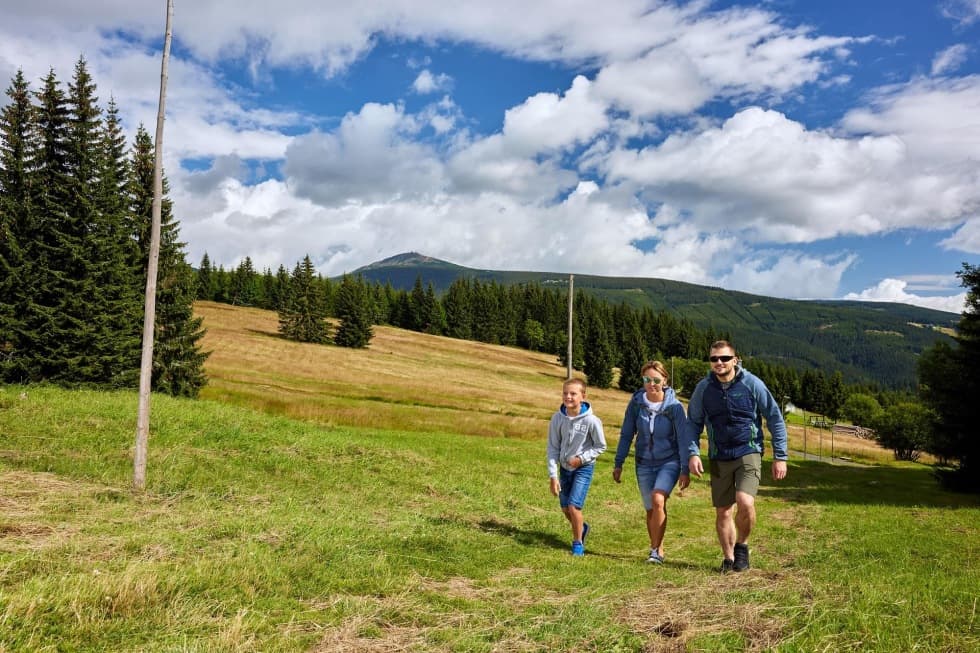 Plan your trips
in the area
You are in the heart of the Giant Mountains and it would be a shame not to discover the stunning nature. Not to mention that the air here is the cleanest in the entire country.
Hiking trips are the most fascinating - we will lend you a picnic basket (full, of course) or you can order a backpack with refreshments.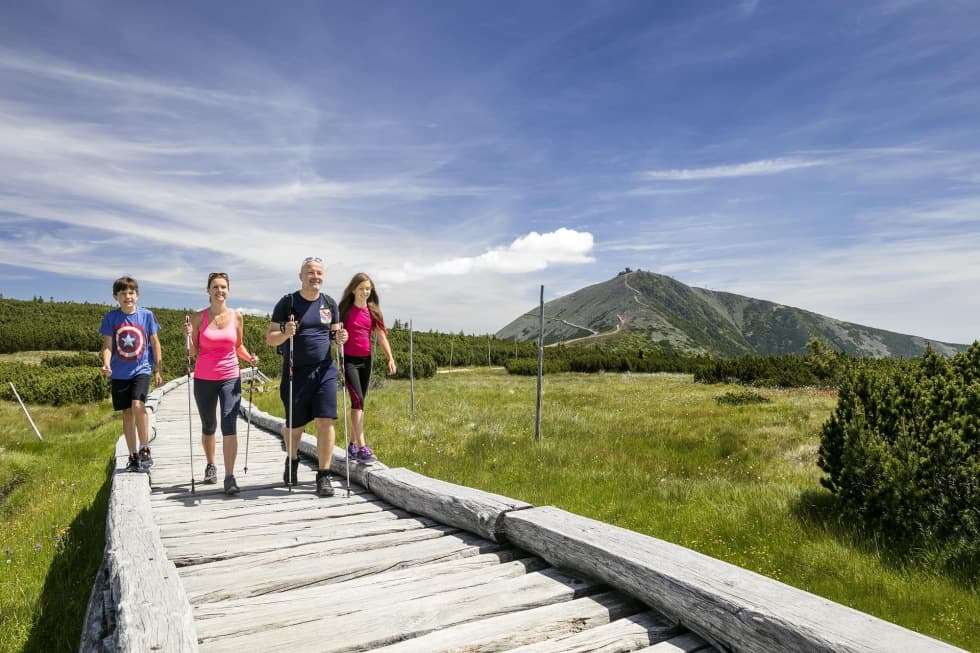 To Sněžka and back
You can either take the direct trail via Giant Mine (7 km) or walk twice as far via Výrovka and Luční bouda hut.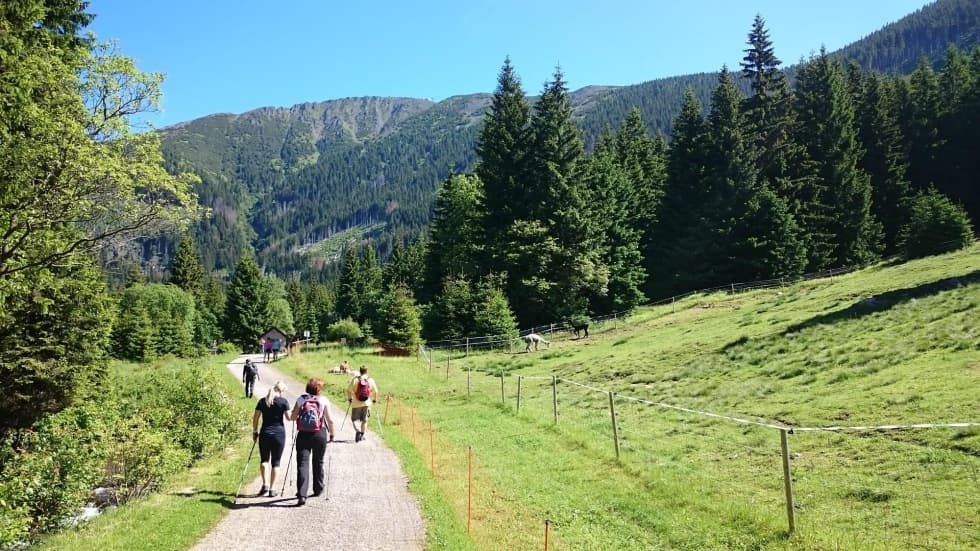 Giant Mine and Blue Mine
Giant Mine is a majestic mountain valley right beneath Sněžka. And the magical Blue Mine is a quiet location beneath the Luční Mountain massif.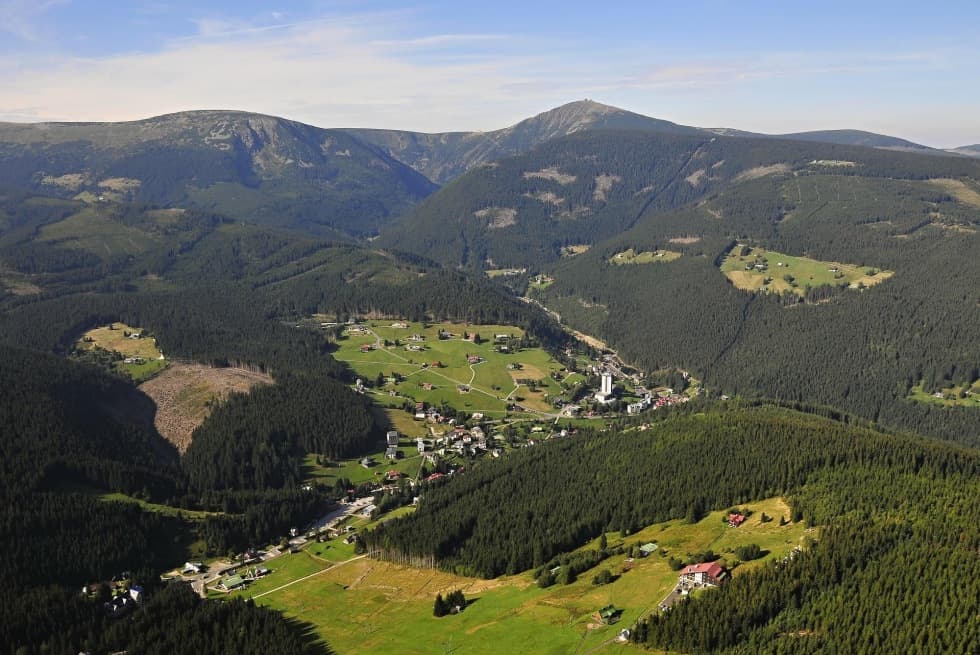 Walks around Pec
An easy trail full of stunning views from forest paths: just follows the signs saying "Okolo Pece". An ideal walk with the kids.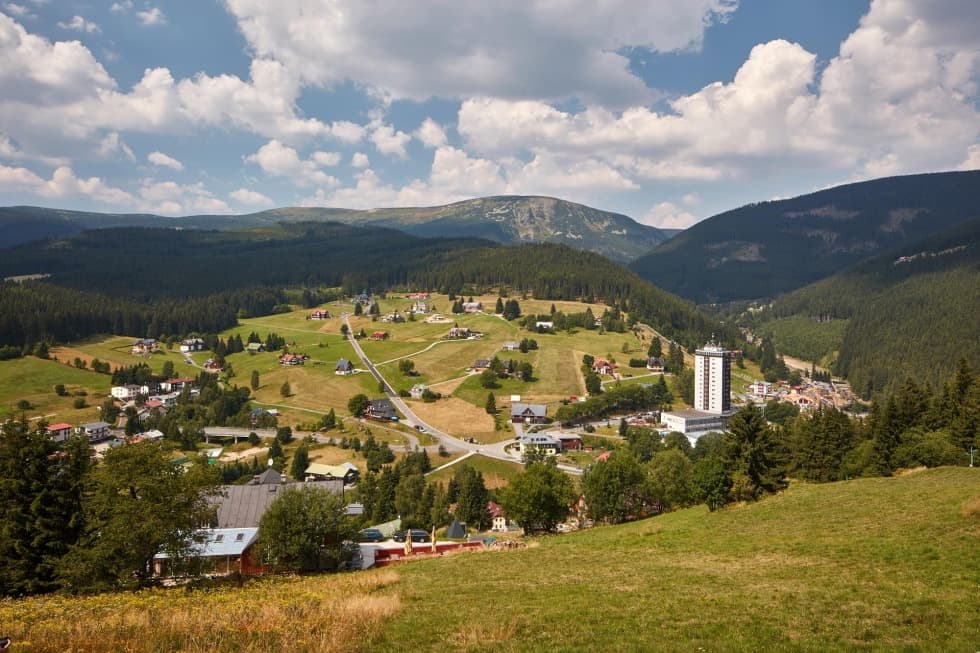 Tips around Pec
New lookout tower in Hnědý vrch (5 km)
Unique ice hotel in Vlčí jáma (3 km)
Černohorské peat bog - largest in the Giant Mountains (5 km)
Historic Kovárna Mine in Giant Mine (4 km)
Krakonoš's Confessional: hiking trail for children
(3 km)
Walk along the creek to the Green Mine (2 km)
Field of Senses for children in Velká Úpa (3 km)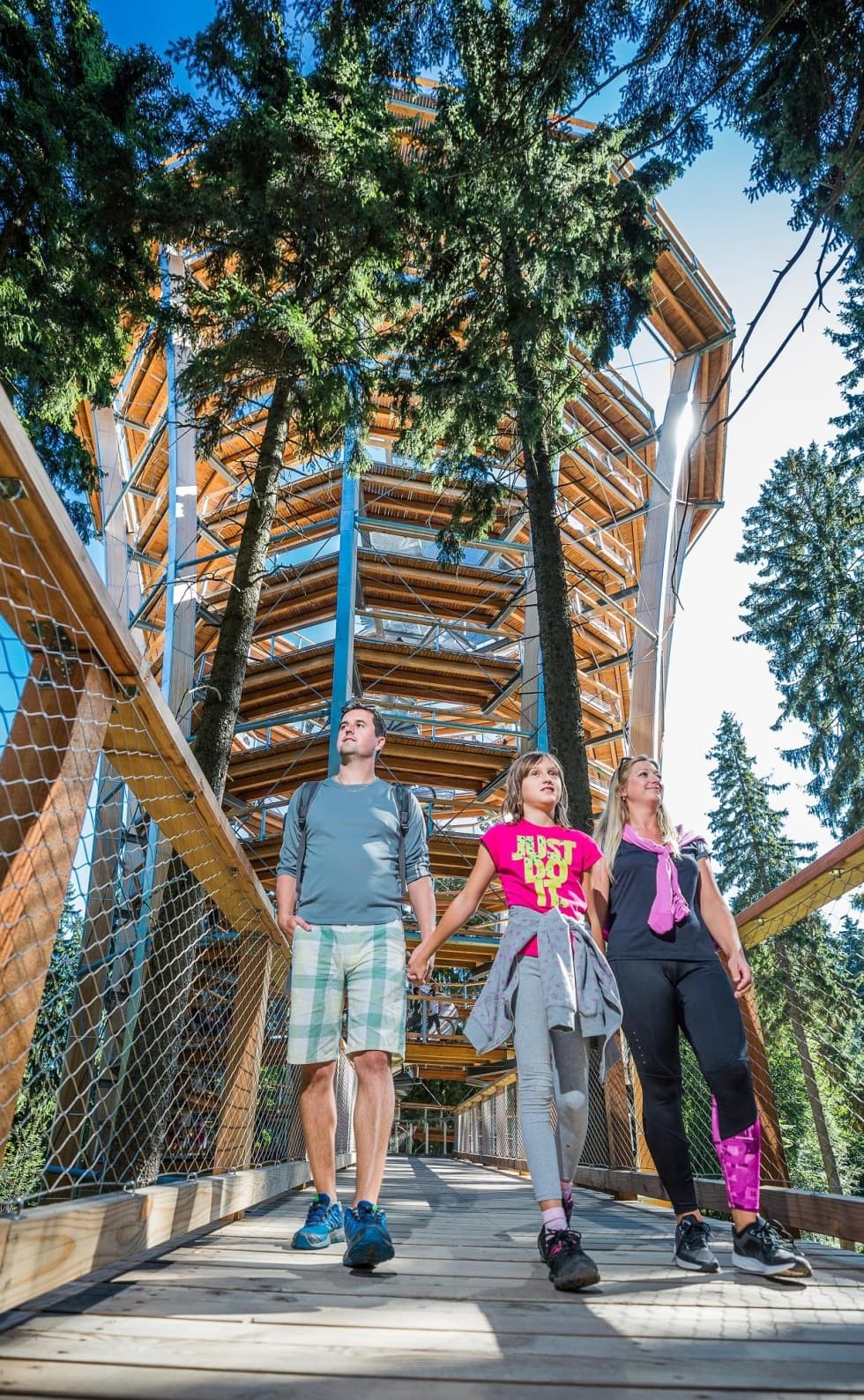 Tips outside of Pec
Tree Top Walk "From the roots to the treetops"
in Janské Lázně (16 km)
Stachelberg artillery fortress from 1938 (24 km)
Miniature Park in Kowary, Poland (31 km)
Famous African Zoo in Dvůr Králové (43 km)
Recently reconstructed baroque Kuks Hospital
(44 km)
Wild sandstone cliffs near Adršpach (45 km)
Fairy-tale reservoir at Forest Kingdom (45 km)
Grandmother's Valley and Ratibořice Chateau
(46 km)
Other tips for experiences