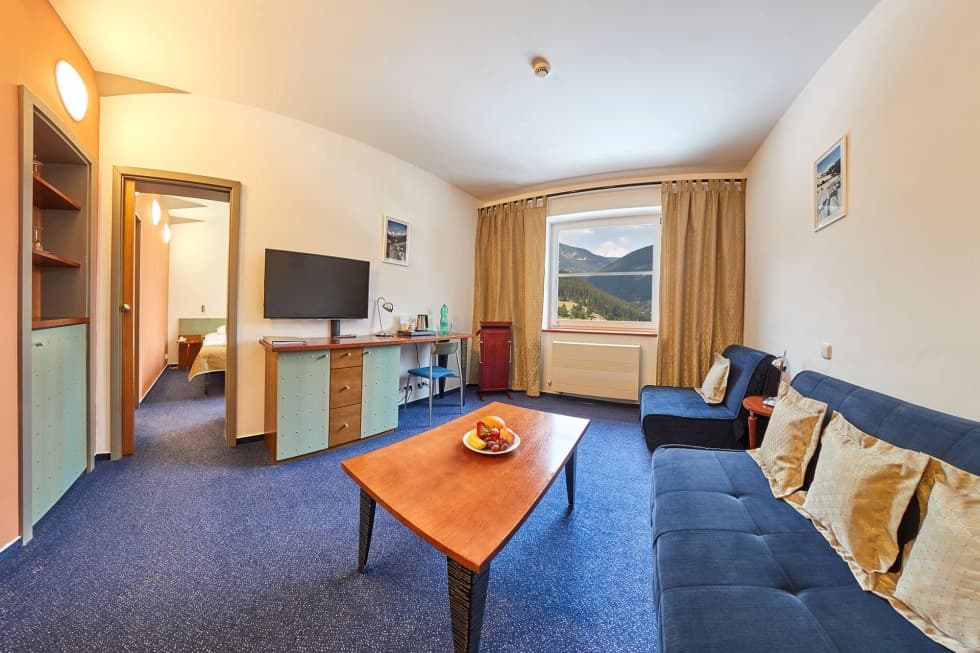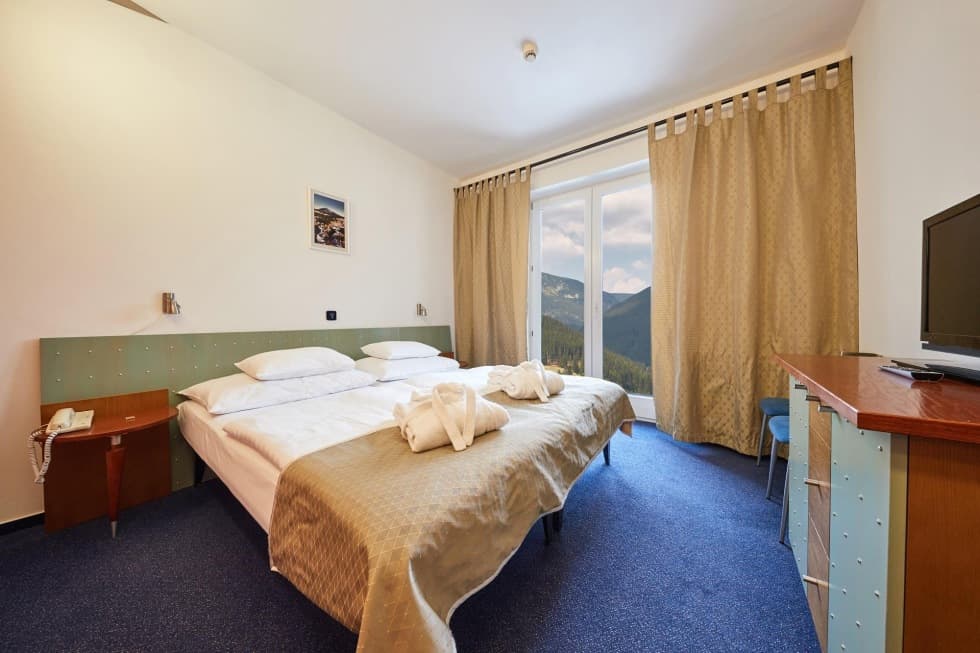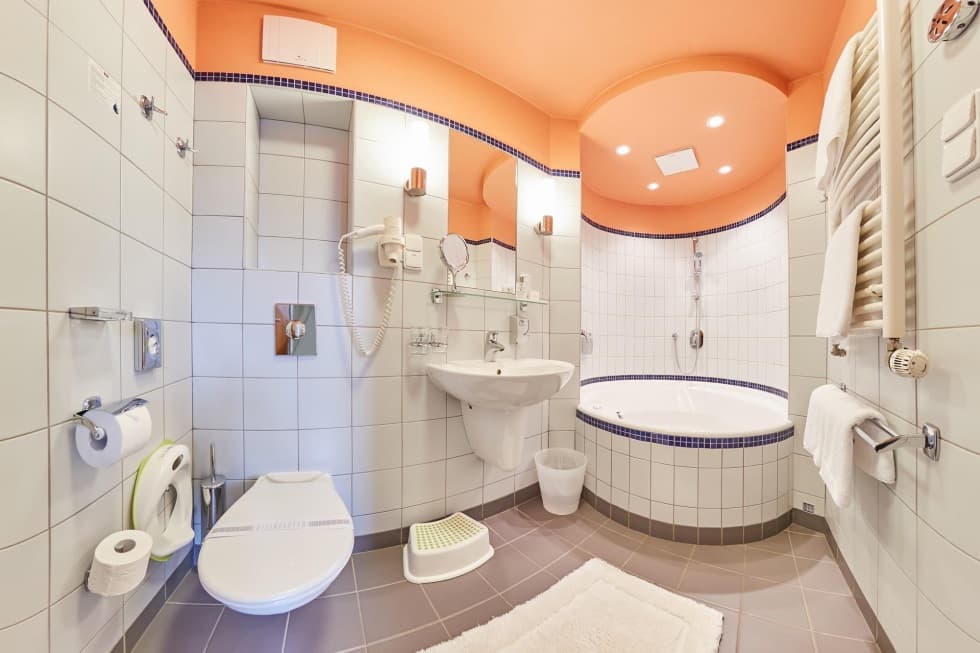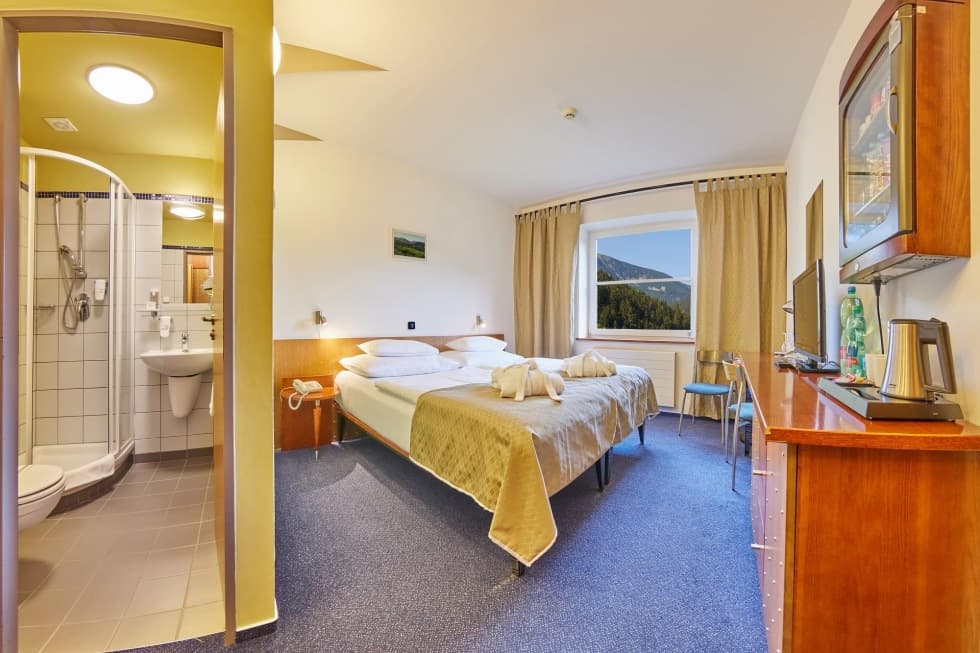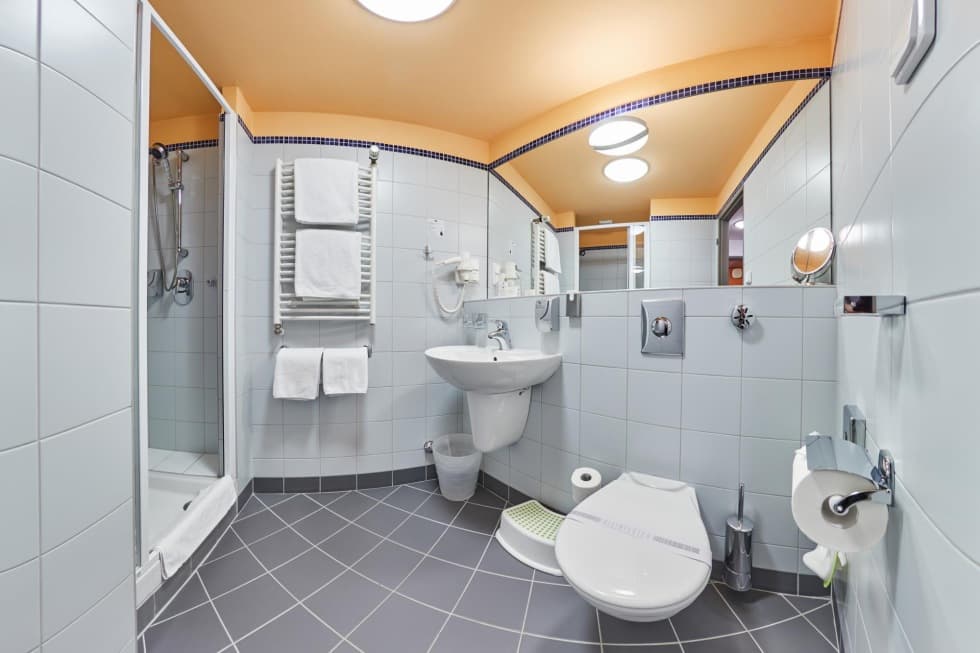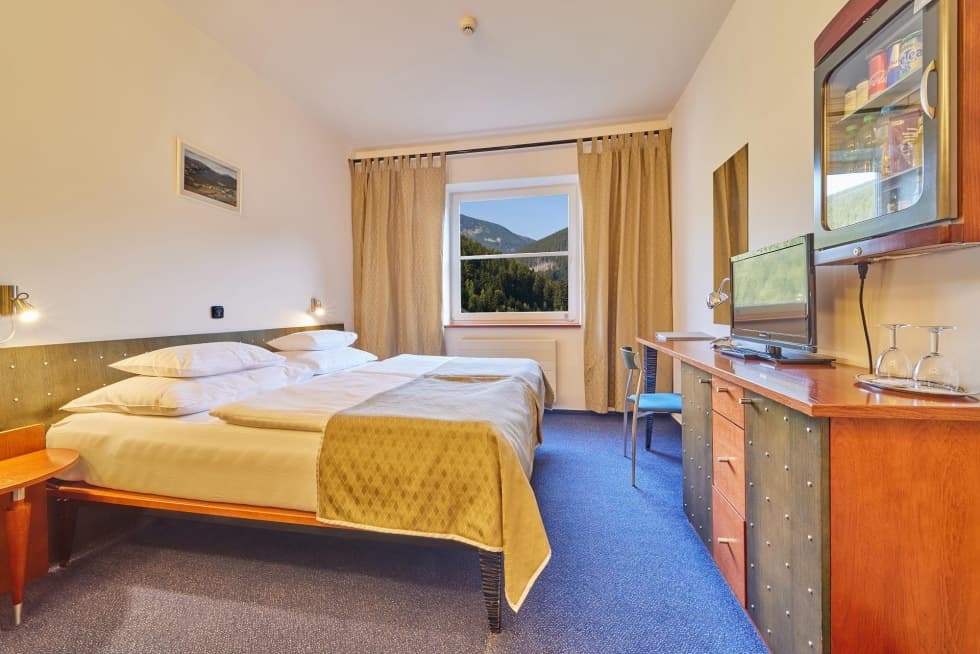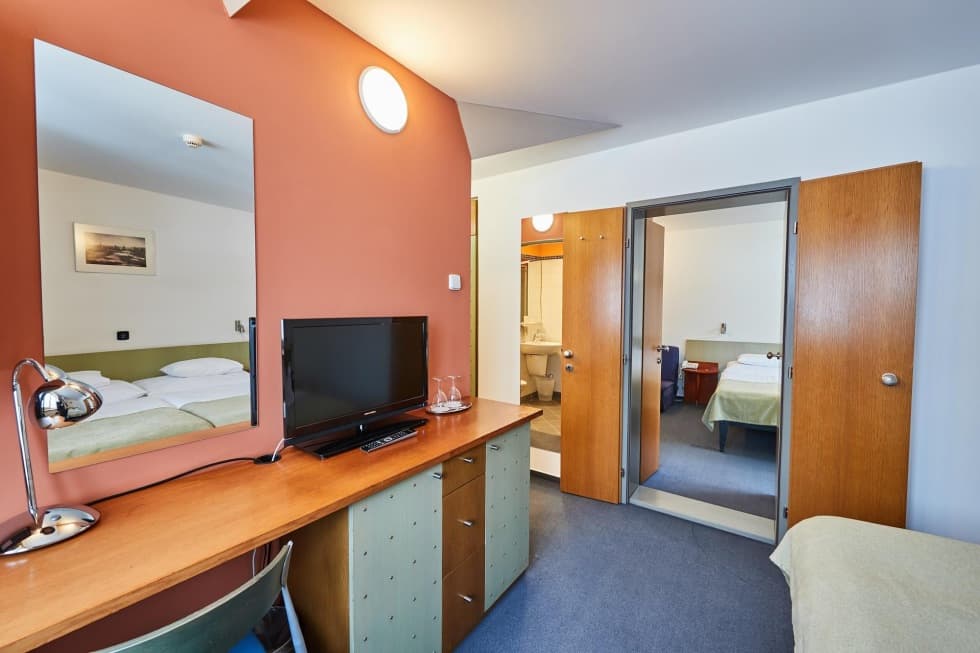 Stay at the foot
of Sněžka
Choose from 135 rooms with views of Pec pod Sněžkou and the surrounding ridges of the Giant Mountains.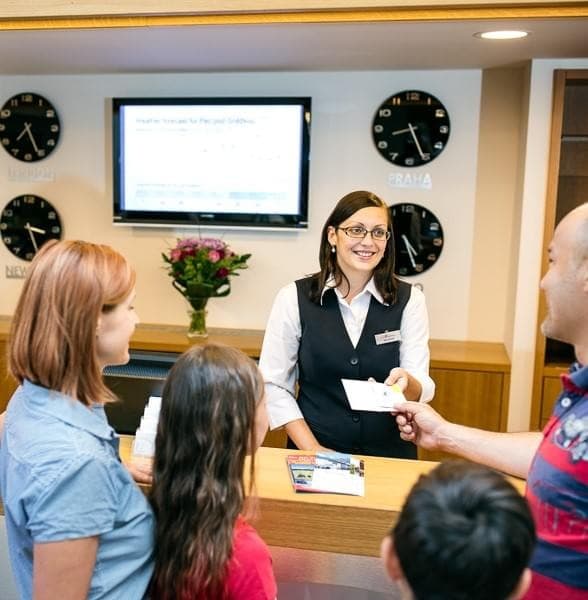 Four-star hotel services
Modern rooms with a view of the Giant Mountain horizons
great location near the cable car to Sněžka
Unique SKY CLUB on the 18th floor of the hotel
Two restaurants, HAVANA BAR, in-house hotel pastry shop
Excellent cuisine from executive chef Jiří Švestka and team
Pool, whirlpool, sauna and gym for hotel guests free of charge.
Massages, baths and wraps from our masseurs
Squash, ricochet, table tennis, ski and bike rentals
Facilities for corporate events, weddings and family celebrations
Room service, guarded parking, non-stop reception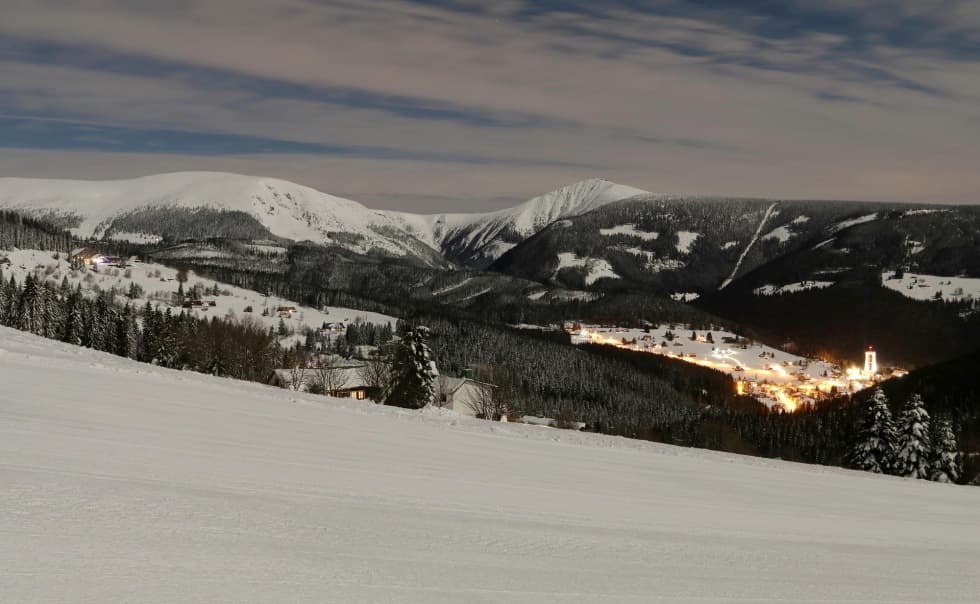 Loyalty program Regata+
Use our loyalty program as a regular guest with the Regata+ loyalty card and enjoy benefits during your stay
at Hotel Port by Macha Lake
at Hotel Horizont in Pec pod Sněžkou
More information about Regata+ HERE.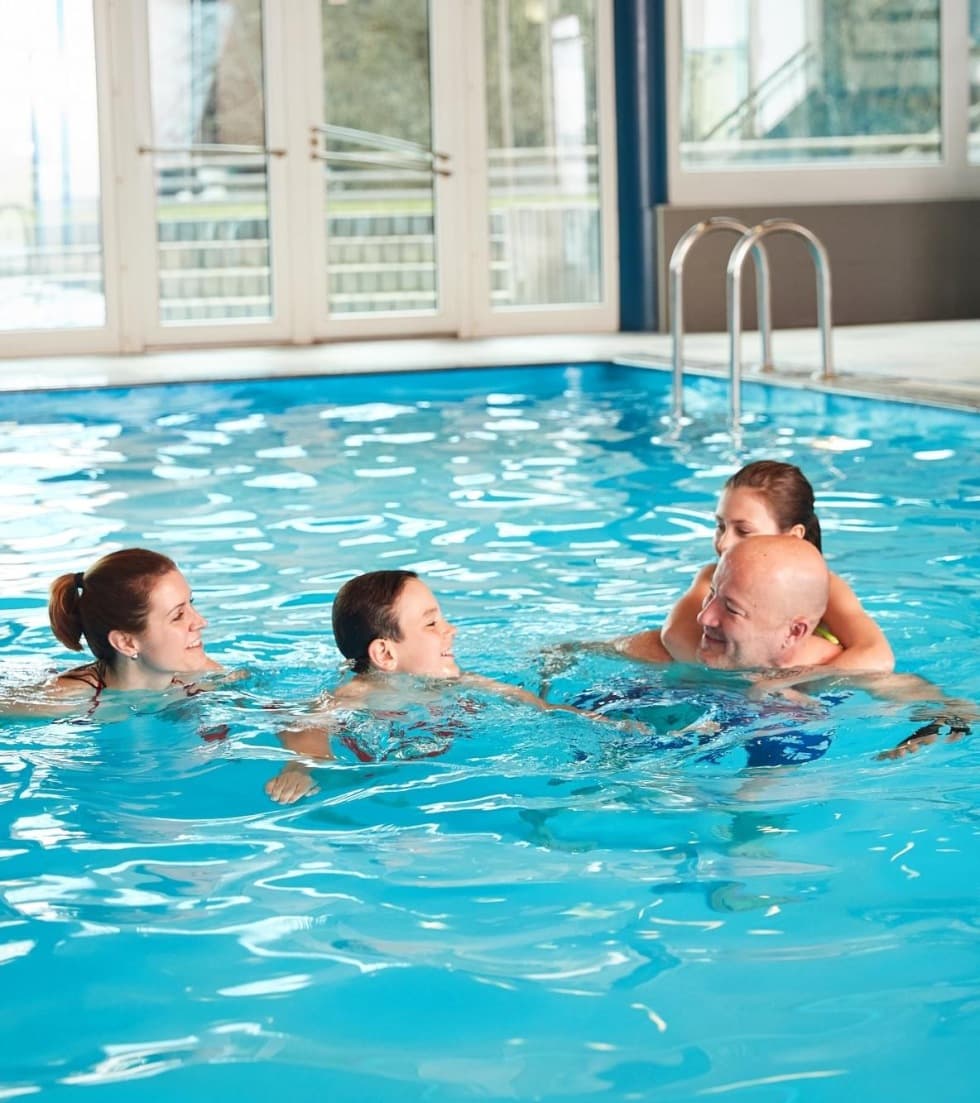 What makes a more
" expensive" hotel more affordable?
Are you arranging accommodation in Pec - and deciding between Horizont Hotel and a cheaper apartment nearby? Try calculating how much each option will cost in total.
Horizont Hotel, more expensive at first glance, includes a range of free services: pool, sauna, jacuzzi, gym,
an unbeatable breakfast and animation programs
for adults and children.
No apartment will offer you these services, or will but only for an extra fee. Suddenly, the originally cheaper apartment doesn't seem so affordable.
Moreover, a ski bus stops directly in front of the hotel doors, and we can arrange your ski pass at reception,
to avoid long queues at the till near the chairlift. Make yourself comfortable.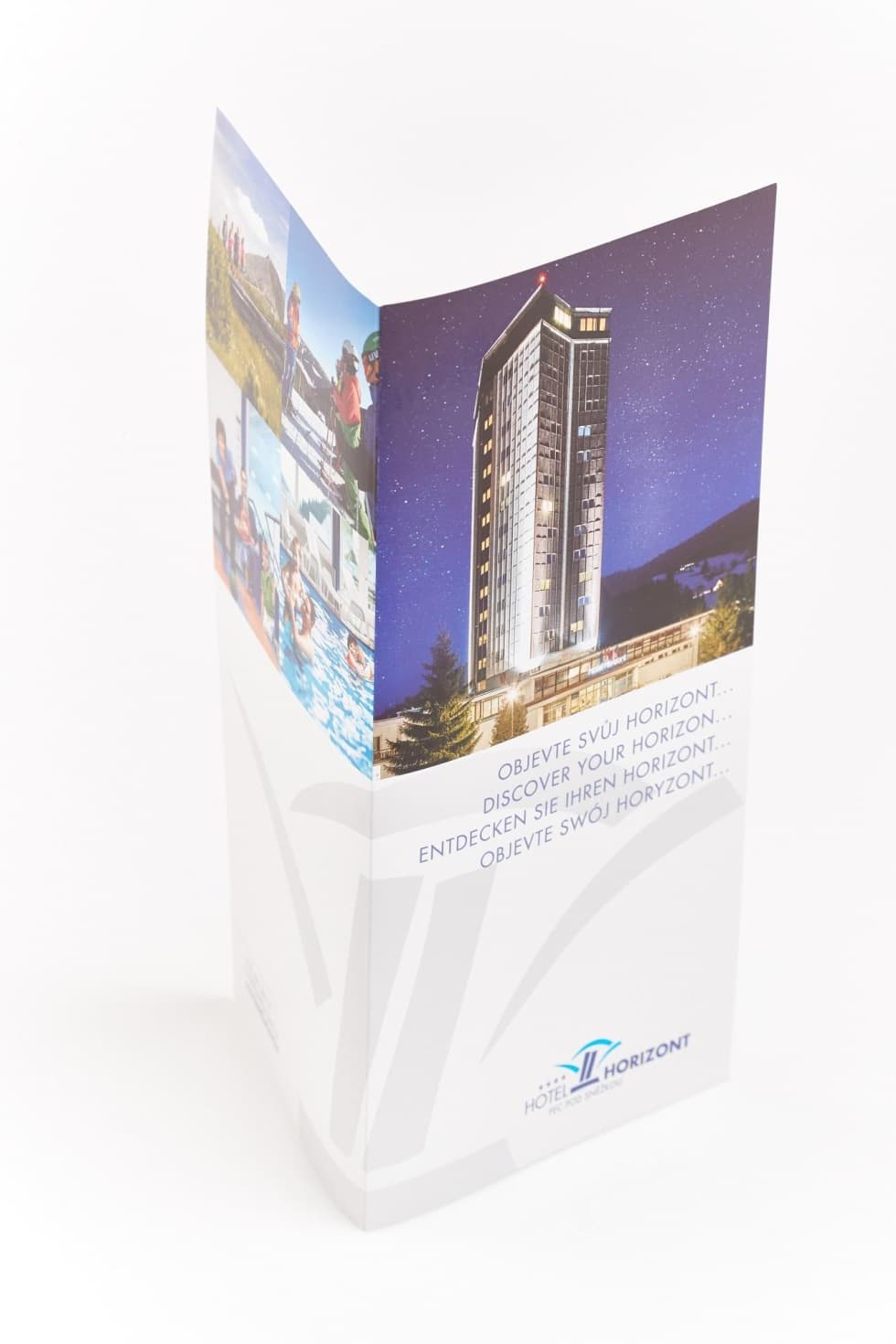 Give the gift of HORIZONT
Impress with an original gift that won't collect dust. Gift certificates to Horizont****Hotel are available for a specific amount or any service at our hotel.
How about staying in a suite with breakfast in bed? A Thai massage? A tasting menu and guided wine sampling with a sommelier? Candle-lit dinner and cocktail on the 18th floor?
4 most popular packages of the moment
DON'T LIKE FILLING IN FORMS?
Call
Call +420 499 861 111 - and we will answer all your questions.