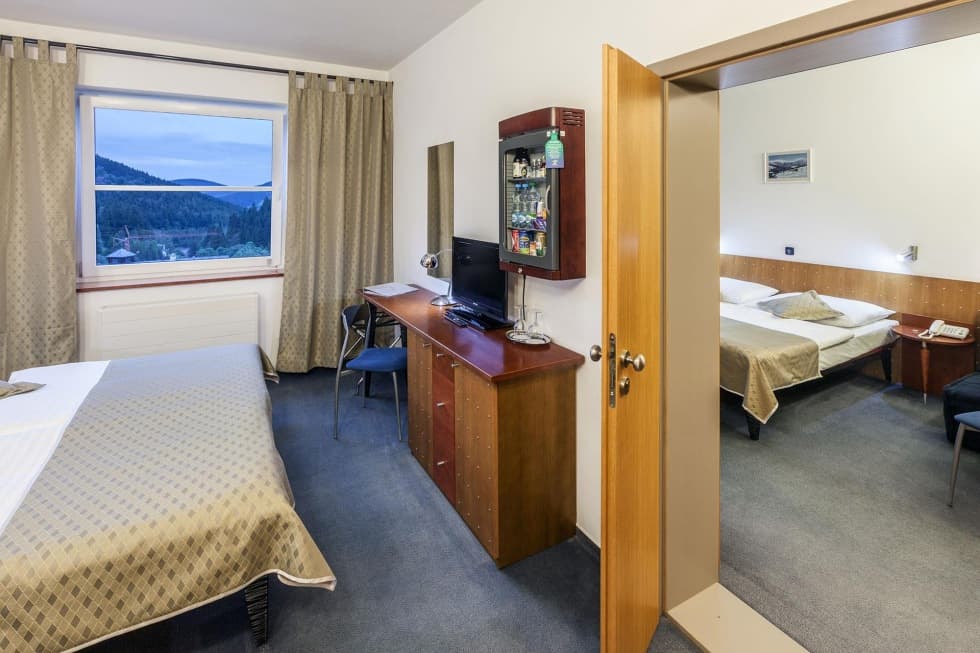 To ensure peace of mind during your family vacation. We will connect two adjoining rooms - you will have privacy and your kids will have their own paradise. And both rooms feature a view of the Giant Mountain landscape.
Main beds: 4
Optional extra beds: 2
Shared double room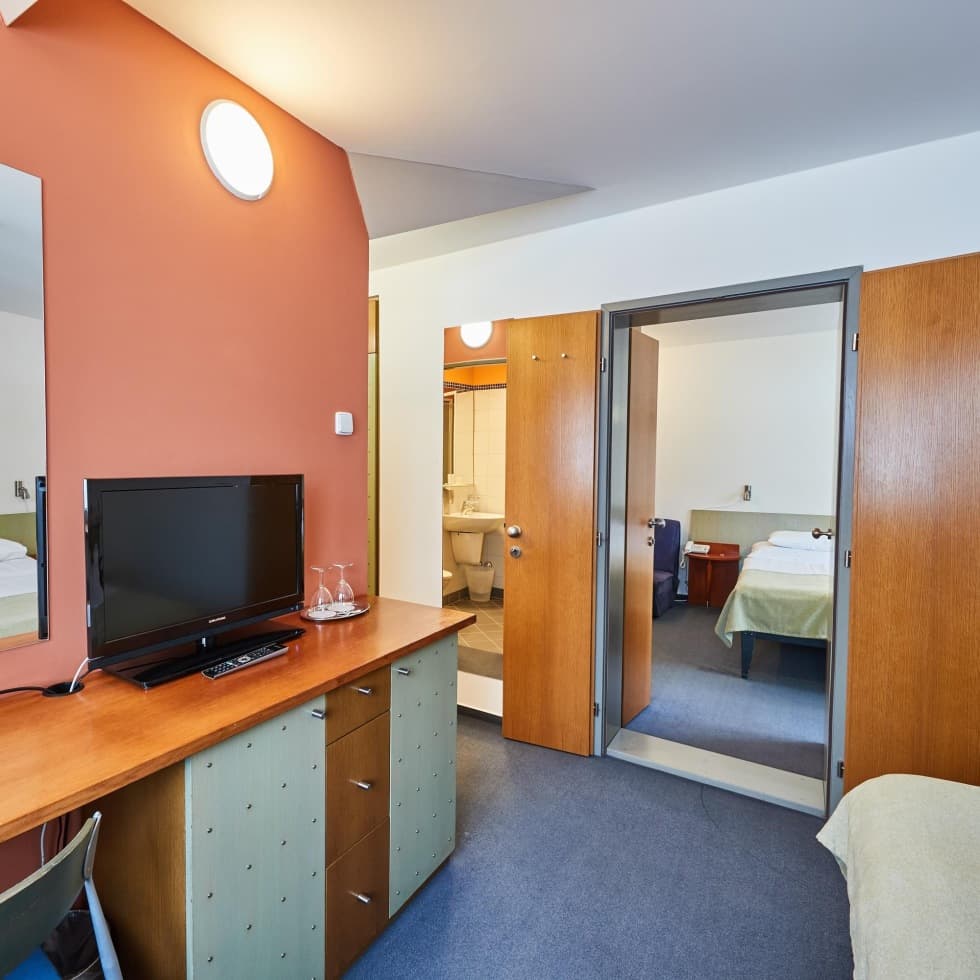 What to expect
Option of twin or double beds
Up to two additional extra beds
Fully equipped bathrooms with hair dryer
Modern shower box and WC
LED television with satellite
Telephone, safe, mini bar
Free WiFi connection
Great breakfast included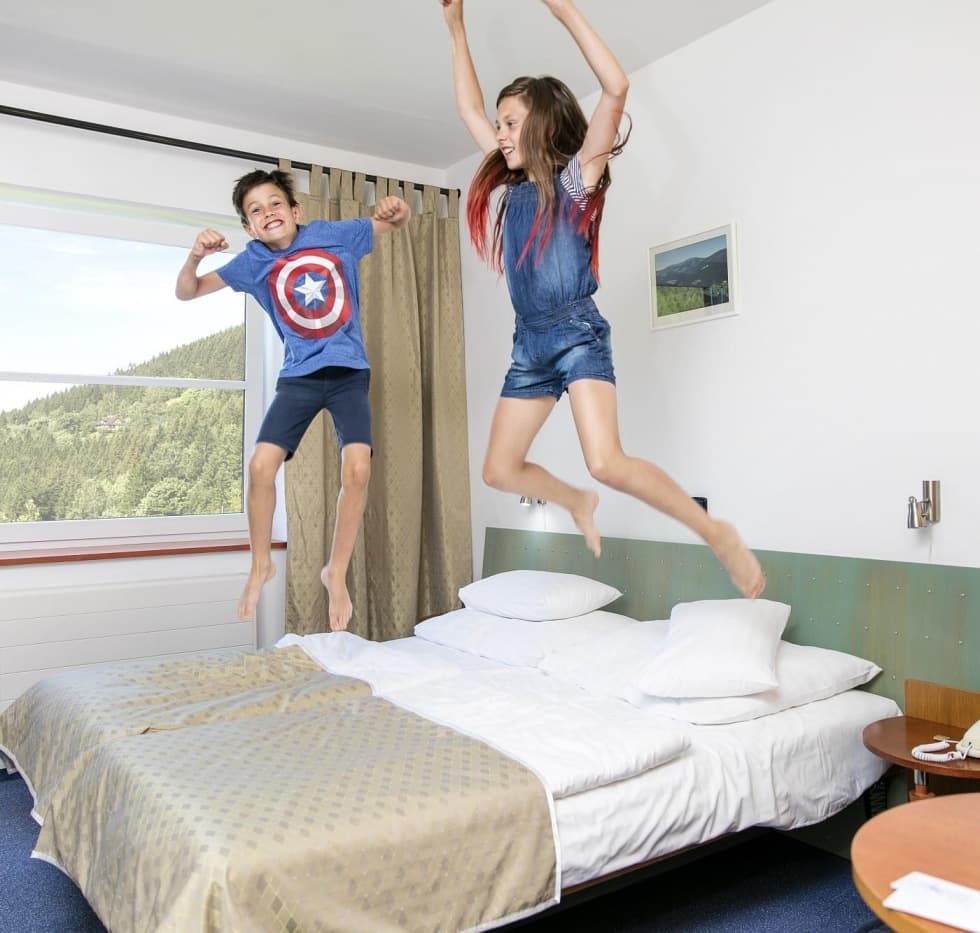 Family together
and privacy for parents
Of the 135 rooms at Horizont Hotel, we can arrange 26 of them into family rooms: simply by joining them via the connecting door.
You can enjoy both a shared family room, and privacy to rest when you children want to fool around - they will be in the adjacent room.
How much does this room cost?