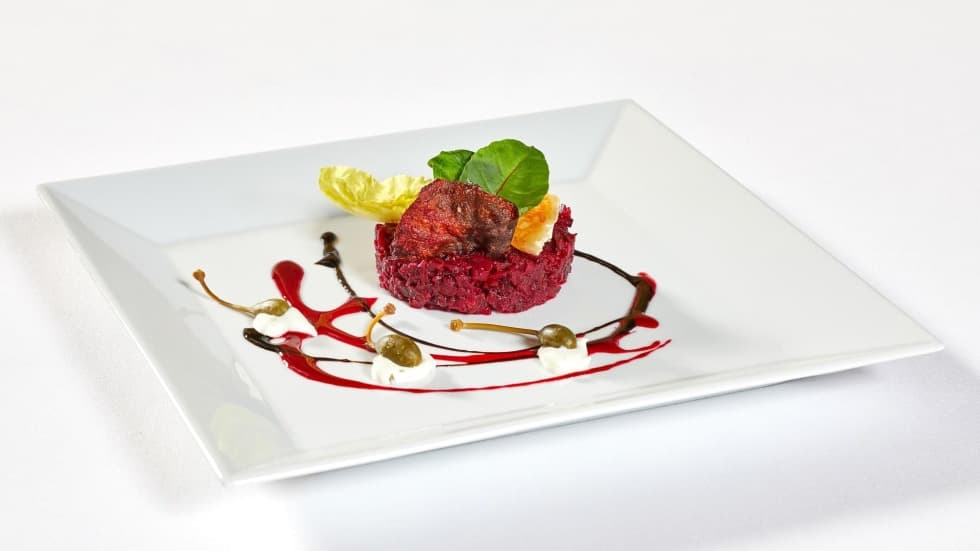 Guests have been praising the excellent food from the hotel kitchen for years. It is all the work of Executive Chef Jiří Švestka Jr., who is following in the footprints of his father, who managed all of our cooks
at Horizont Hotel for over 20 years.
He and his colleagues prepare both classic meals with a passion for ancient recipes - and in the spirit of modern cuisine.
The hotel's private pastry shop is also renowned, selling goodies even to locals. And don't forget to spend an evening with a drink at the Sky bar 18. Get a proper view of Pec at night - from the 18th floor of the hotel.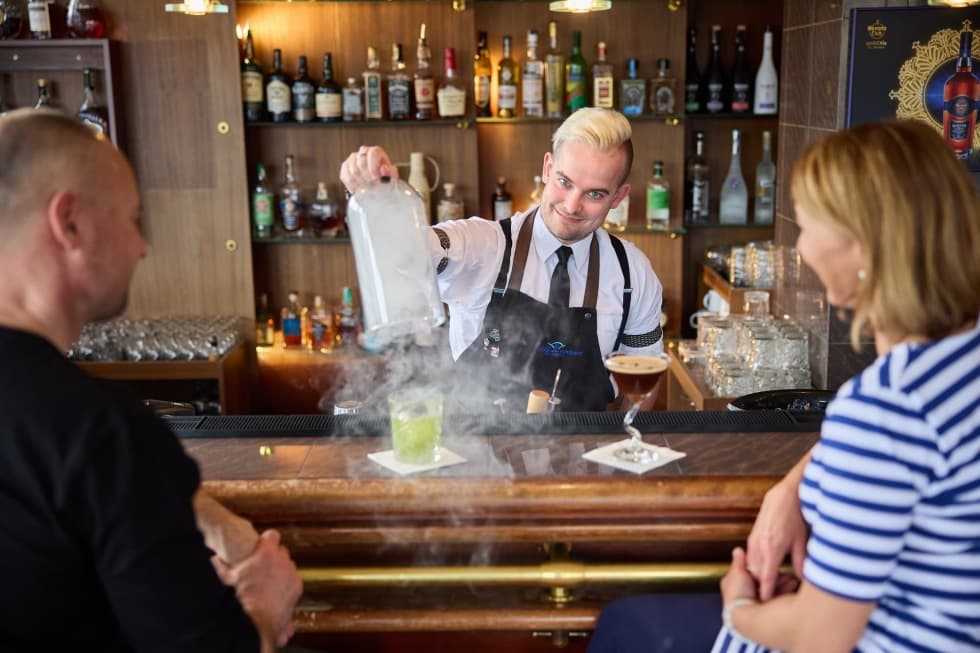 Sky bar 18
Bar on the top floor of the hotel. Over fifty coctails, selected premium wines, over fifty cocktails, professional bartenders behind the bar... and evening view of Pec.
Open daily: 19:00 - 01:30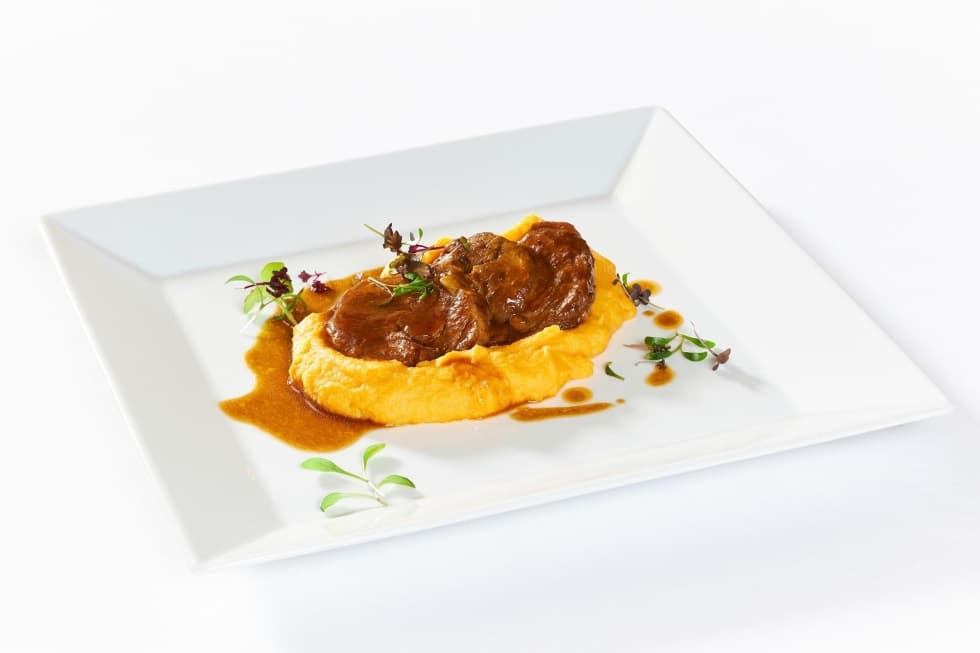 HORIZONT
café & restaurant
For lunch and dinner à la carte - or just for a coffee and pastry. The restaurant opens onto two lounges.
Open daily: 8:30 - 24:00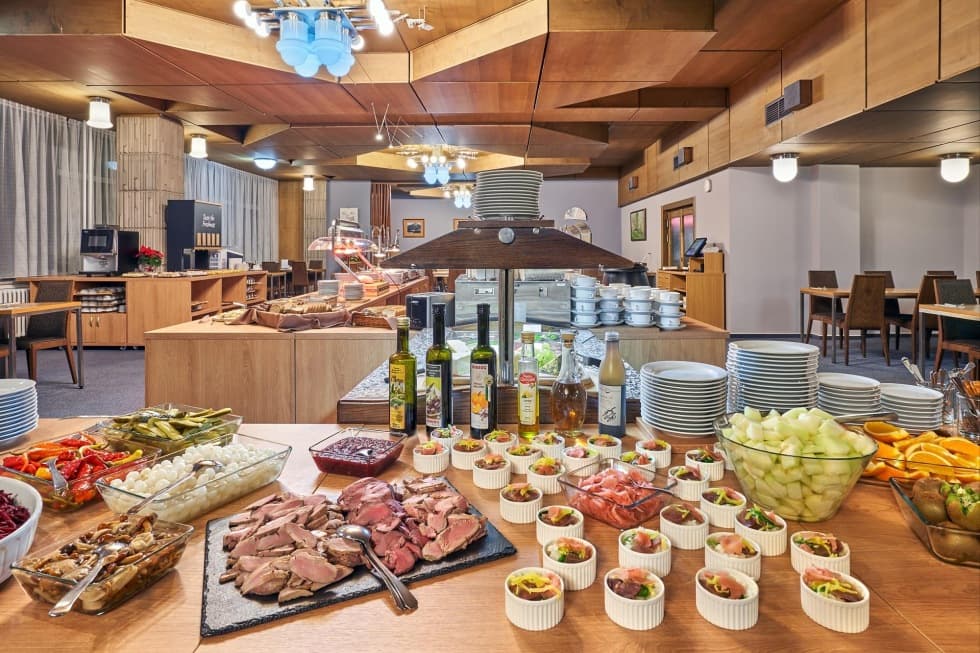 BOHEMIA
restaurant
Here you will discover that our sumptuous breakfasts are truly exceptional. And you will return in the evening for dinner - also served as a tasty buffet.
Open daily:
7:30 - 10:30 for breakfast
18:00 - 20:30 for dinner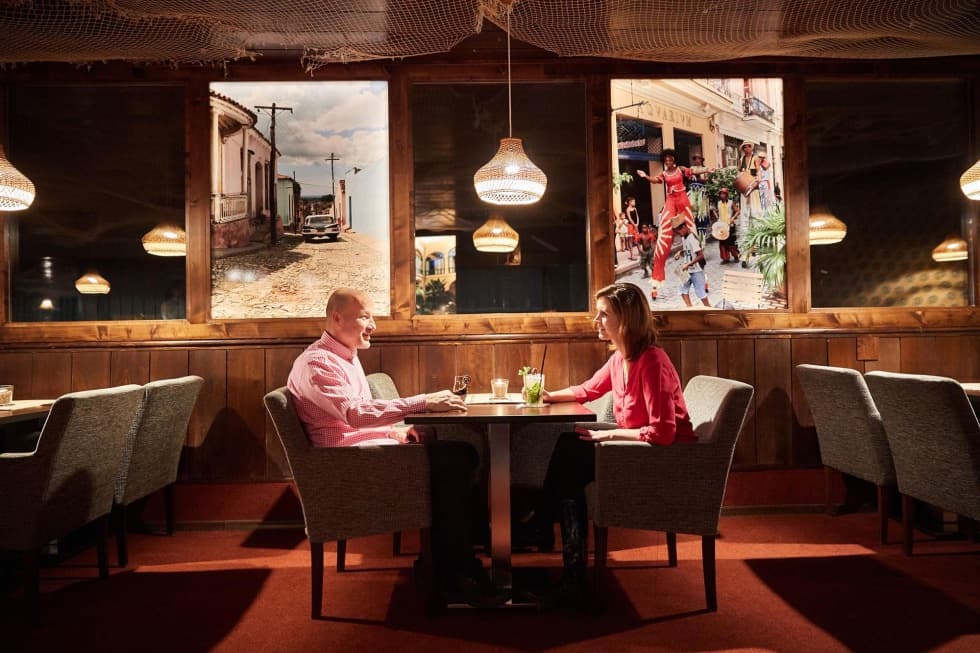 HAVANA BAR
The stylish bar on the 4th floor of the hotel will transport you to Cuba at least for a moment – with its interior and above all its drinks list.
Open on request for groups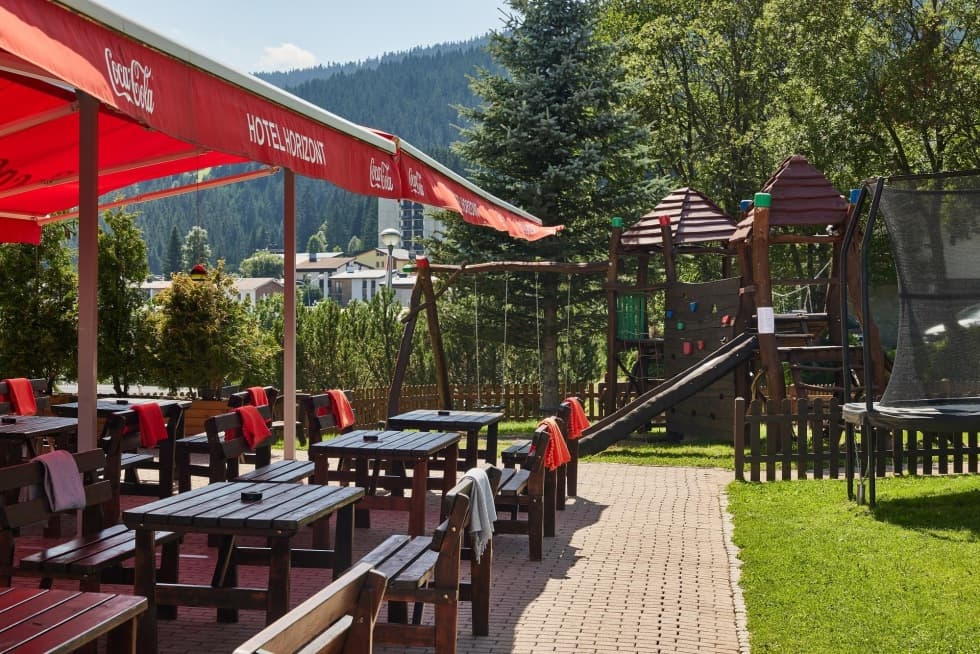 Summer terrace
Open in fine weather - close to the hotel entrance. Enjoy your favourite drink while keeping an eye on the kids in the playground.
Open in summer in favourable weather: 12:00 – 20:00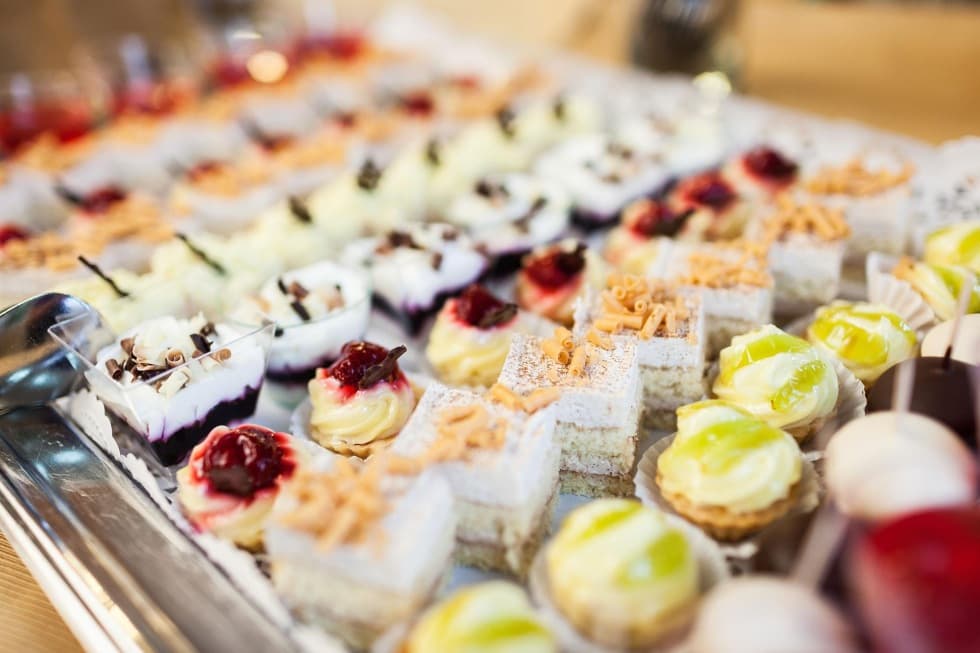 Hotel pastry shop
The cakes, desserts, pies and strudels from pastry chef Markéta create severe addictions not just in our guests.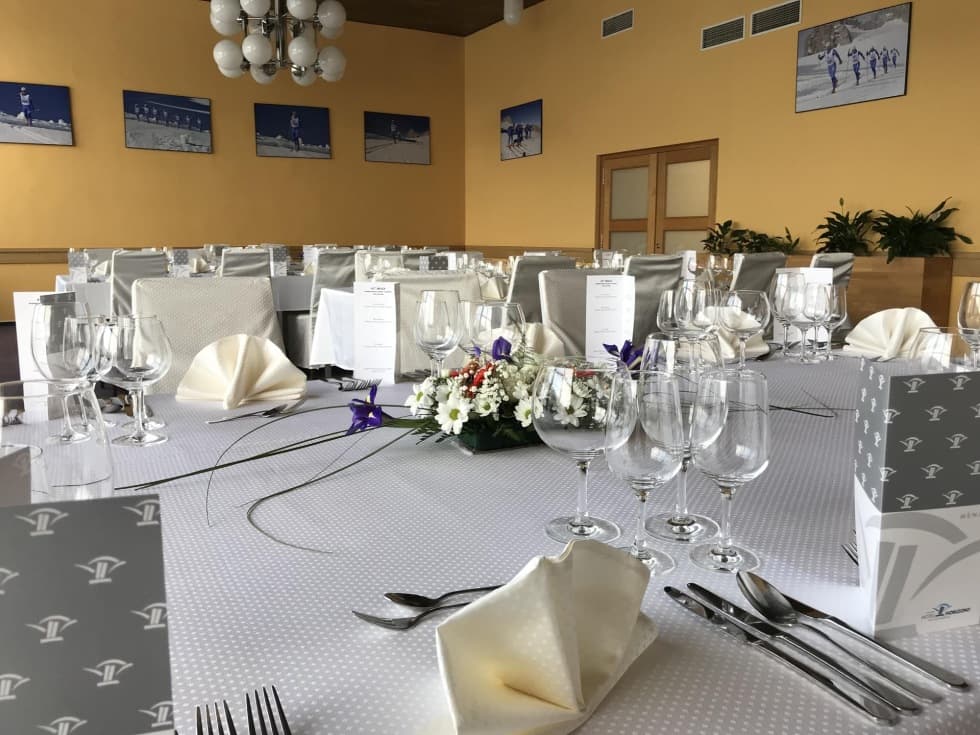 Are you planning a large event?
A wedding, celebration or party? And are you afraid to leave things to chance? We will organise not just a great feast, but everything else too: space, decorations, music... and we'll keep an eye on everything for you.
"Thank you for your perfect cooperation during our wedding. This is exactly how we imagined our big day. We were delighted by the friendly and helpful staff at the hotel." - Klára & Václav Janoušek
Call +420 499 861 555 or send an e-mail to akce@hotelhorizont.cz - and we will arrange everything.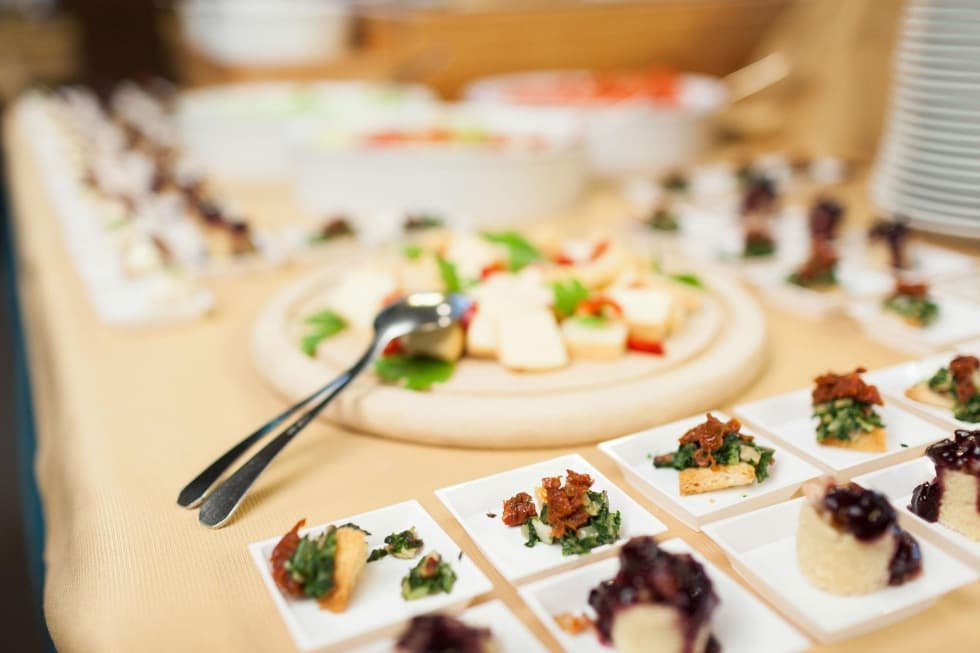 100% catering
Plan whatever you want - and we will do it. We will prepare excellent service for banquets, conferences, seminars, celebrations... here at the hotel or wherever you like.
We can host up to 200 people inside Horizont Hotel, or up to 300 if we include the summer terrace. And they will remember not just the desserts and pies from the hotel pastry shop for years.
Browse the offer of catering and coffee break