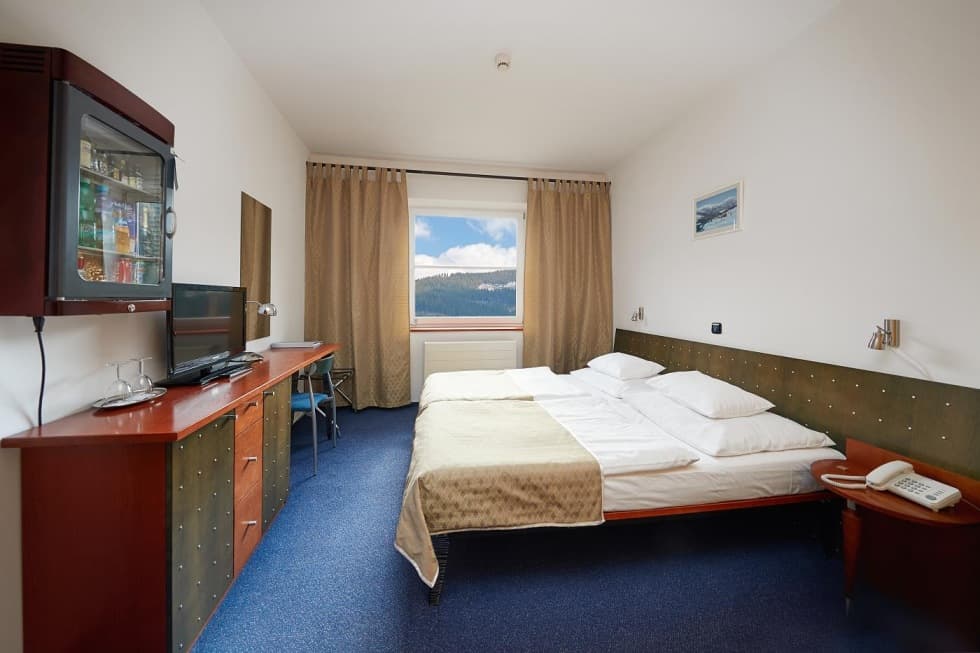 The nature of the Giant Mountains right outside your window - and modern comforts all around. Including a minibar, LED television, free WiFi and hair dryer in the bathroom.
We can also accommodate you in this room as a single room if you wish. After you've slept, we will serve you an excellent breakfast included in the price.
Main beds: 2
Optional extra beds: 0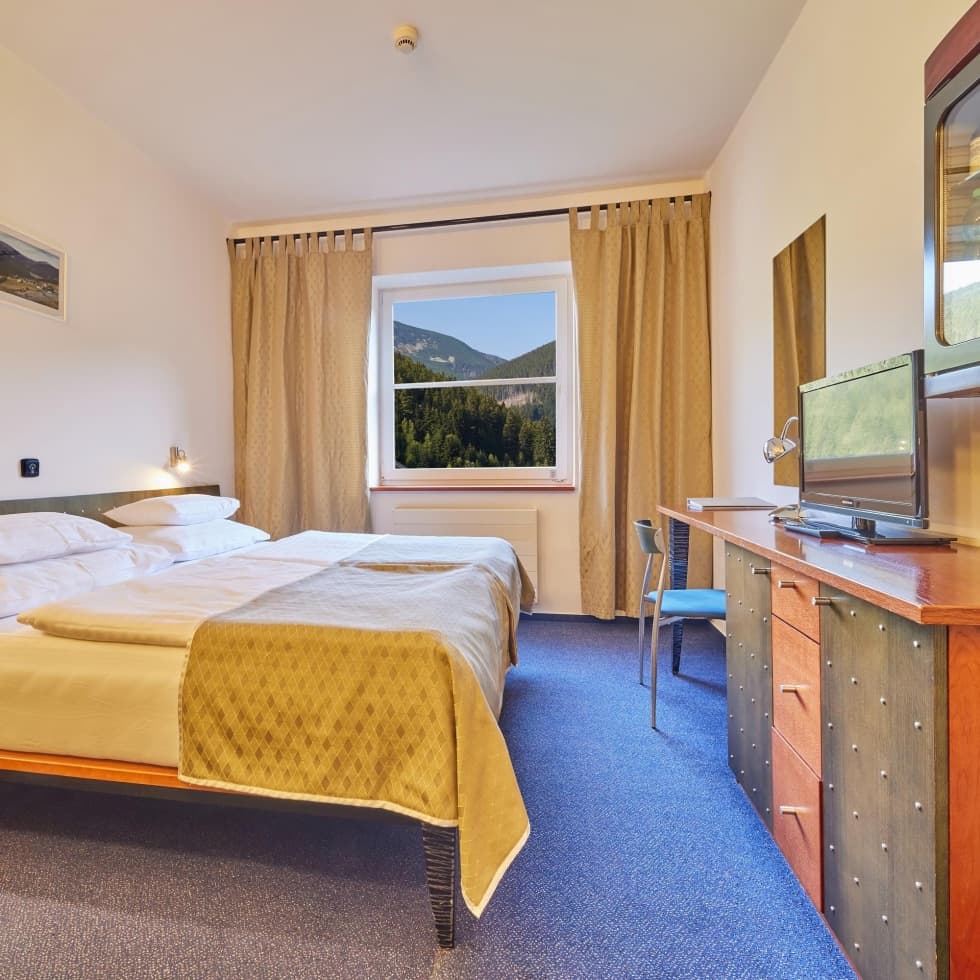 What to expect
Option of twin or double beds
View of nature in Pec pod Sněžkou
Fully equipped bathroom with hair dryer
Modern shower box and WC
LED television with satellite
Telephone, safe, mini bar
Free WiFi connection
Sumptuous breakfast included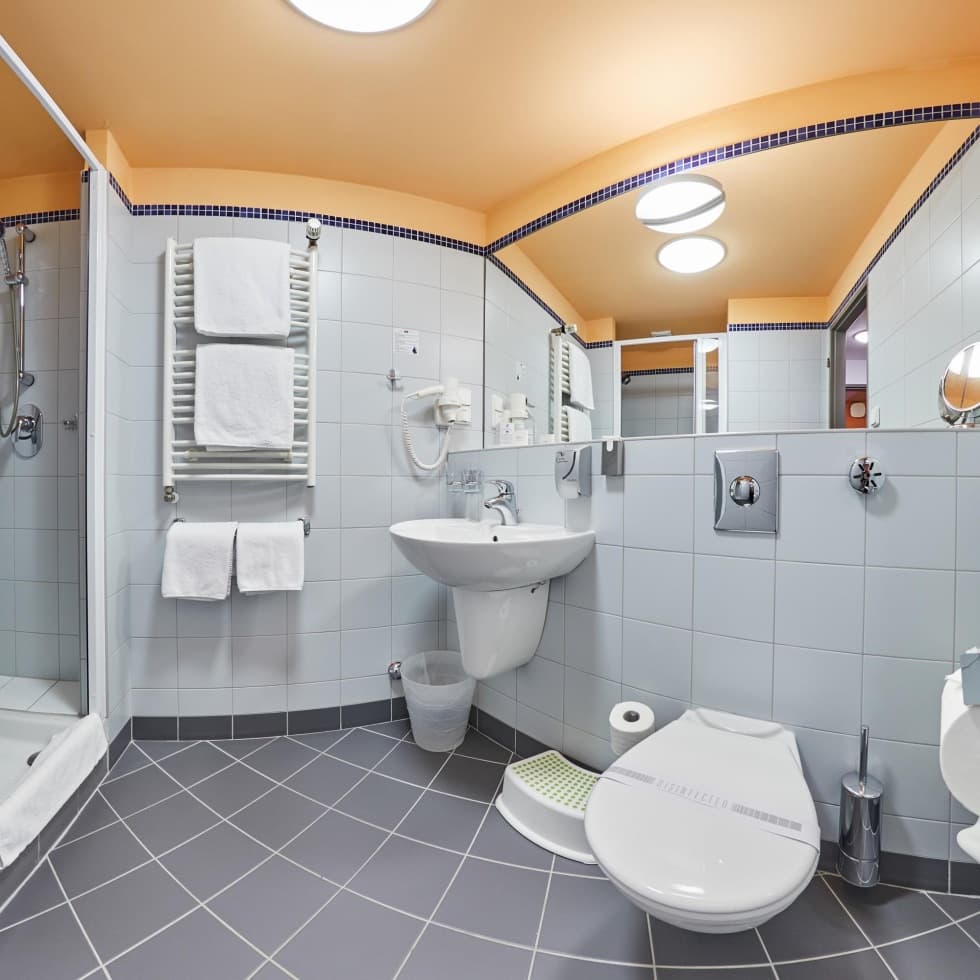 At your service
If you don't feel like getting up in the morning, order breakfast in bed. Or something from our à la carte menu.
Would you like a fluffy bathrobe - for the pool, sauna or just in the room? No problem - we will be happy to lend you one for a fee.
We will also wash and launder your clothes at request.
How much does this room cost?