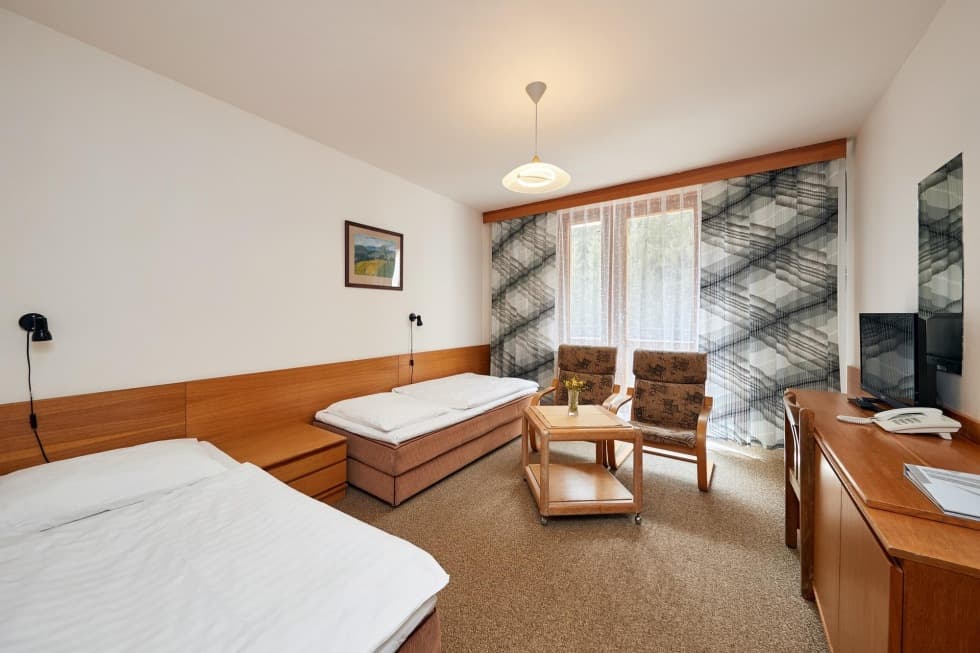 Apartments*** FIRN
with private kitchenette
If you don't want to be at a hotel or prefer to cook for yourself, book one of our 17 apartments - in a building 550 metres from Horizont Hotel.
The apartment with an area of 60 m2 features two double bedrooms, a private kitchenette, bathroom, separate WC and balcony. You can use the pool, whirlpool, sauna and gym at Horizont Hotel for free.
Main beds: 4
Optional extra beds: up to 2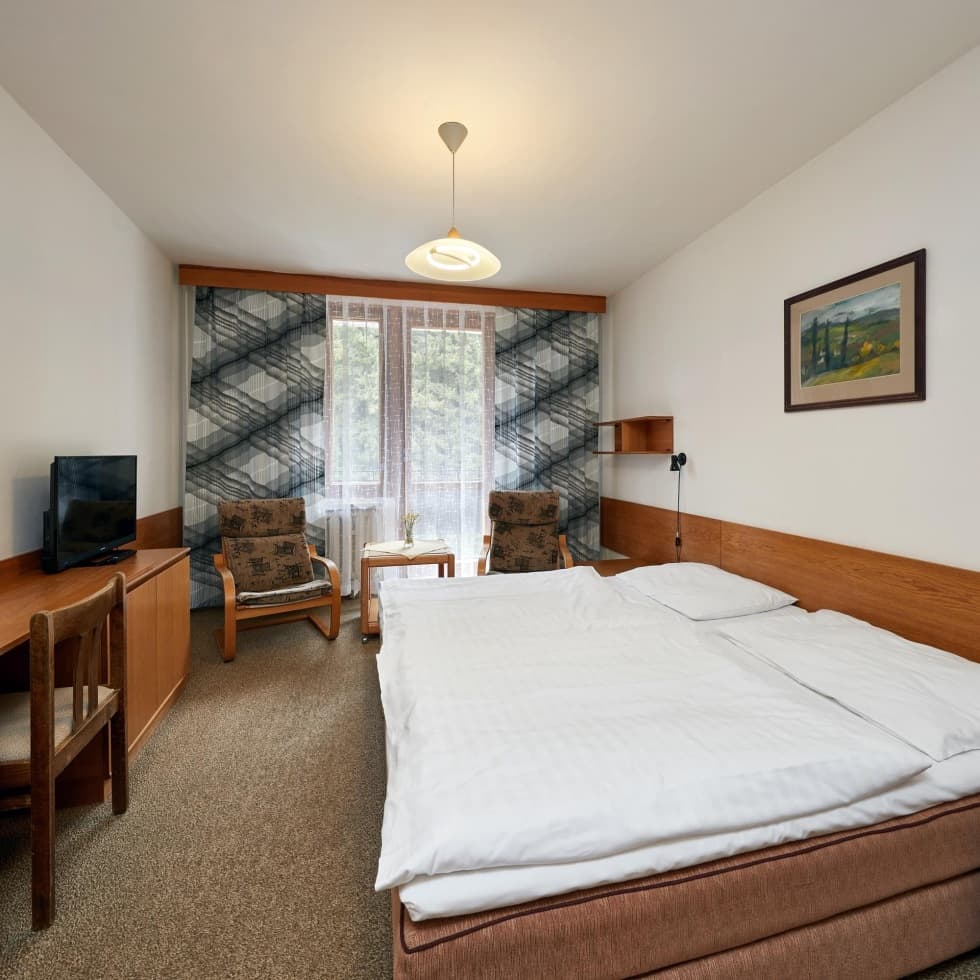 What to expect
Two separate double rooms
Up to two extra beds in the apartment
Completely equipped kitchenette
Bathroom with shower, separate WC
LED television with satellite
Telephone and free WiFi connection
Pool, sauna, jacuzzi and gym for free

(at Horizont Hotel)

Option of ordering breakfast and dinner at the hotel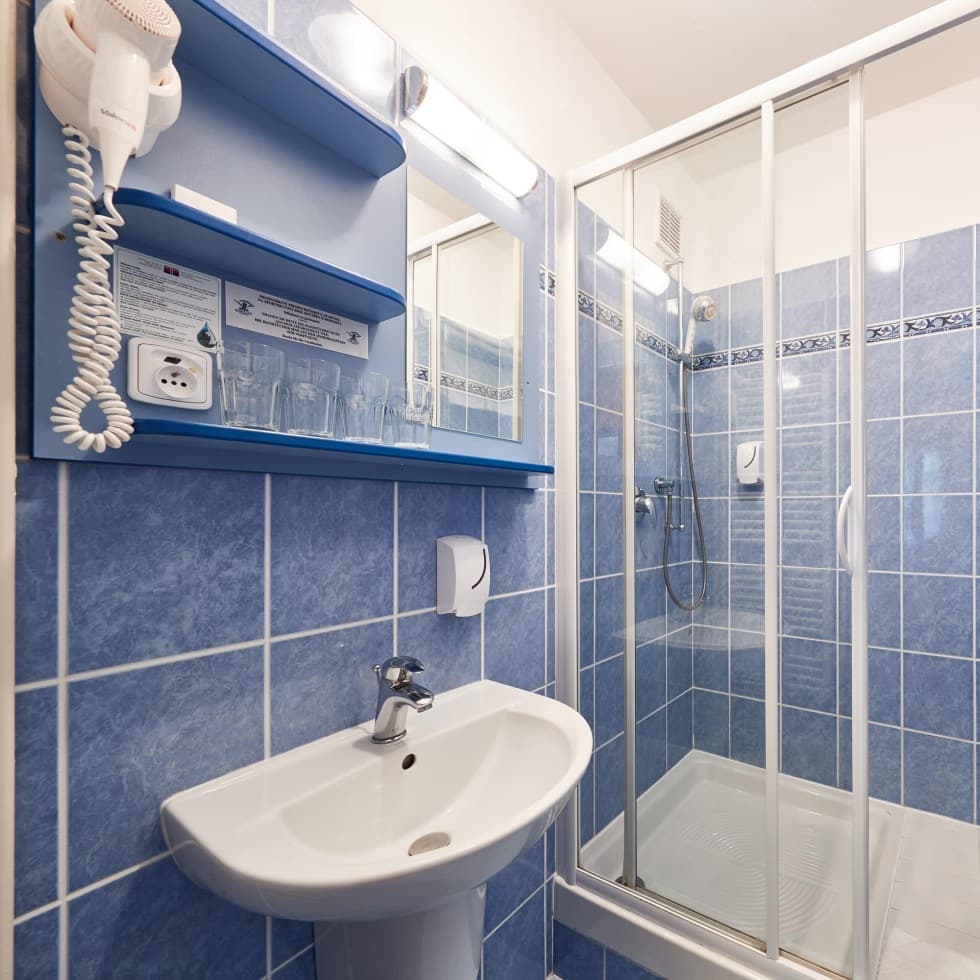 At your service
If you don't feel like making breakfast or dinner, visit the restaurants at Horizont Hotel.
Pool, jacuzzi, sauna and gym? All these are available to you free of charge at Horizont Hotel.
We can also wash and iron your laundry at request.
How much do these apartments cost?