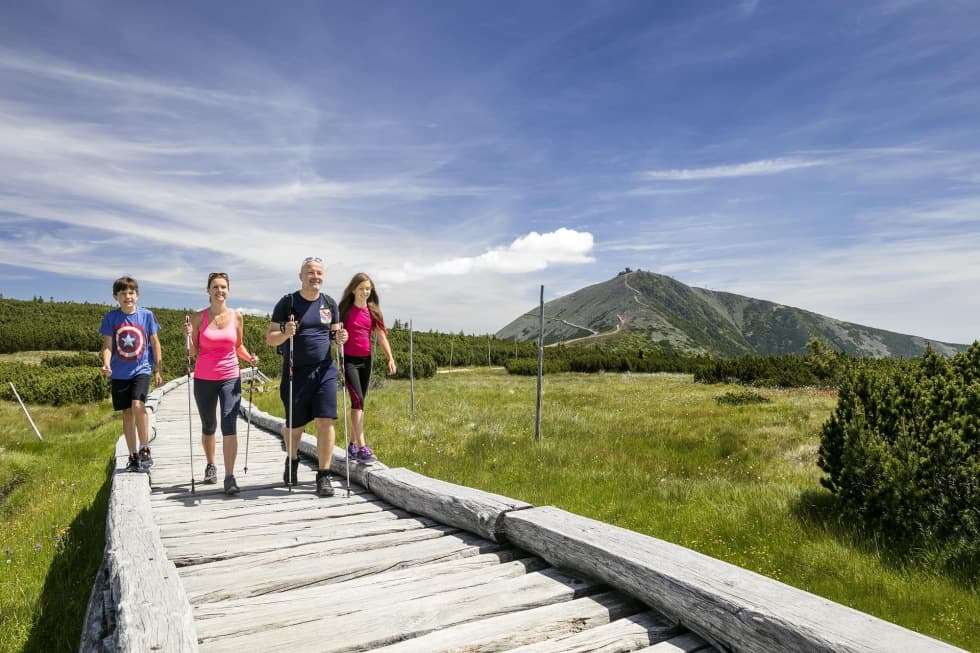 This will be the perfect vacation with the kids
In 2023 we defended our gold BABY FRIENDLY certificate. What does this mean in practice? We are ready for children in every regard.
From food to room furnishings, animators to the kids' corner and program, through to specific ideas for special trips on family vacations.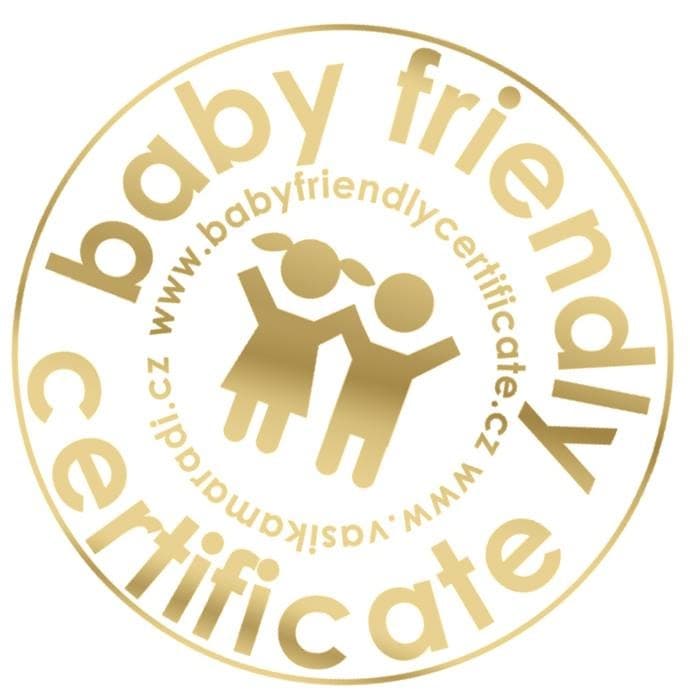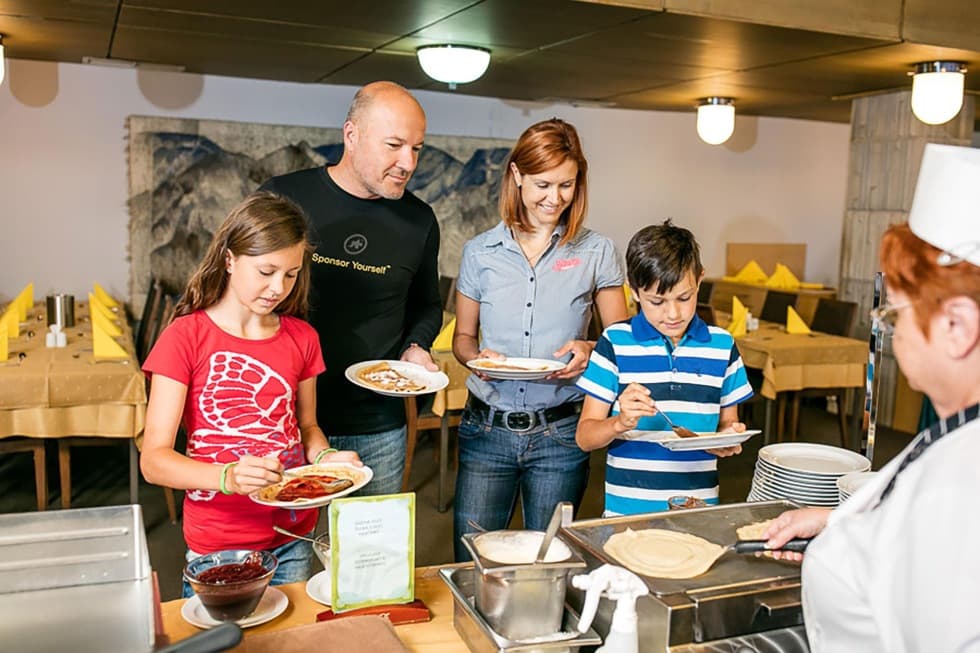 Dining for children
Children have their own menu and high chairs at the restaurant or children's meals at the buffet.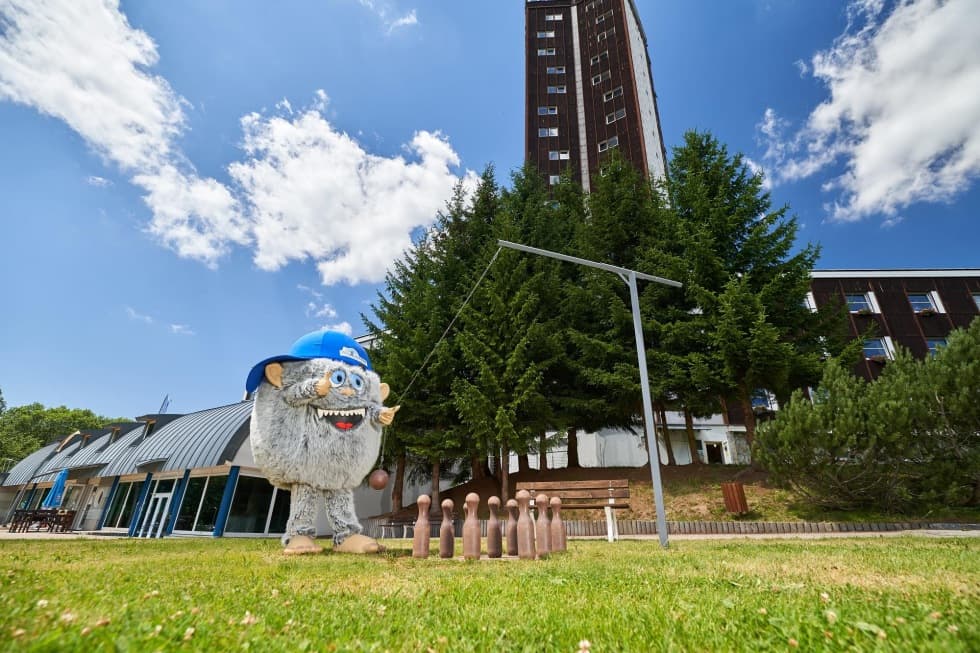 Animation programs
Our animators prepare various events for kids: with help from the hotel mascot PECI.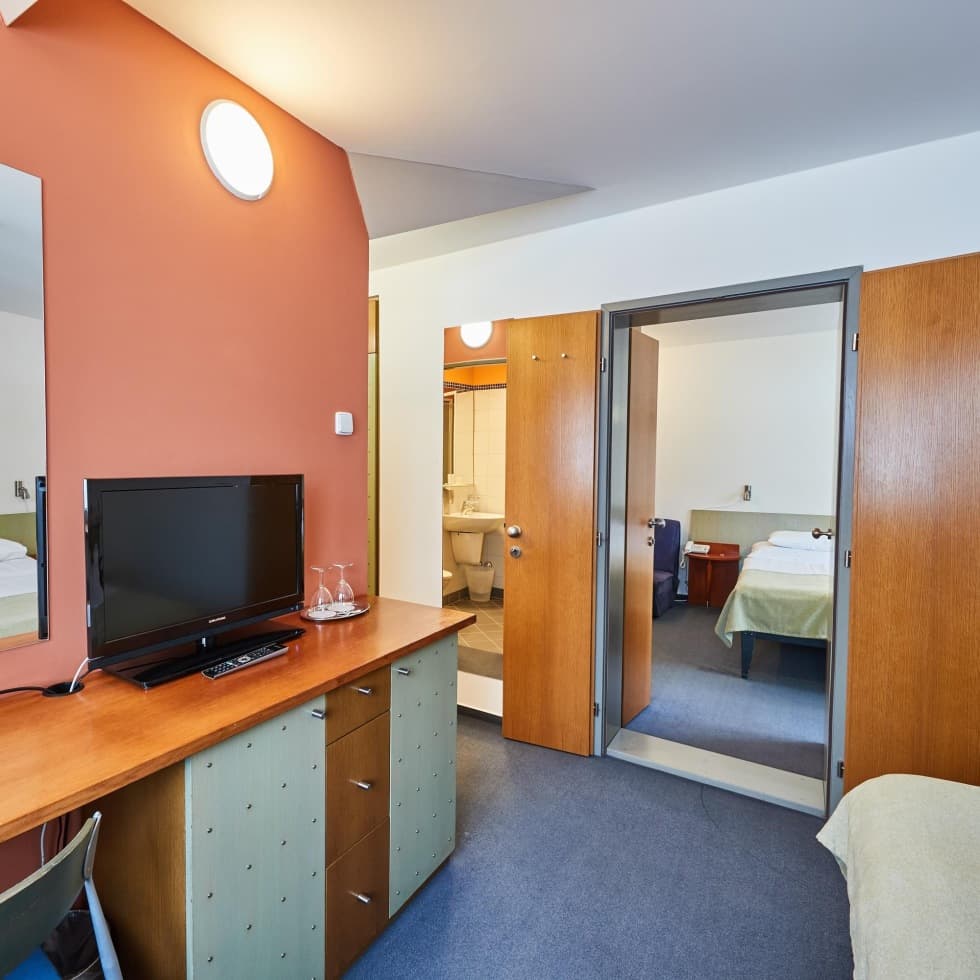 Family room
Do you want to enjoy vacation with the kids while having some privacy? We will connect two double rooms for you to create one shared family double room.
You will have a well-earned place to relax when your kids want to fool around - they will be in the next room.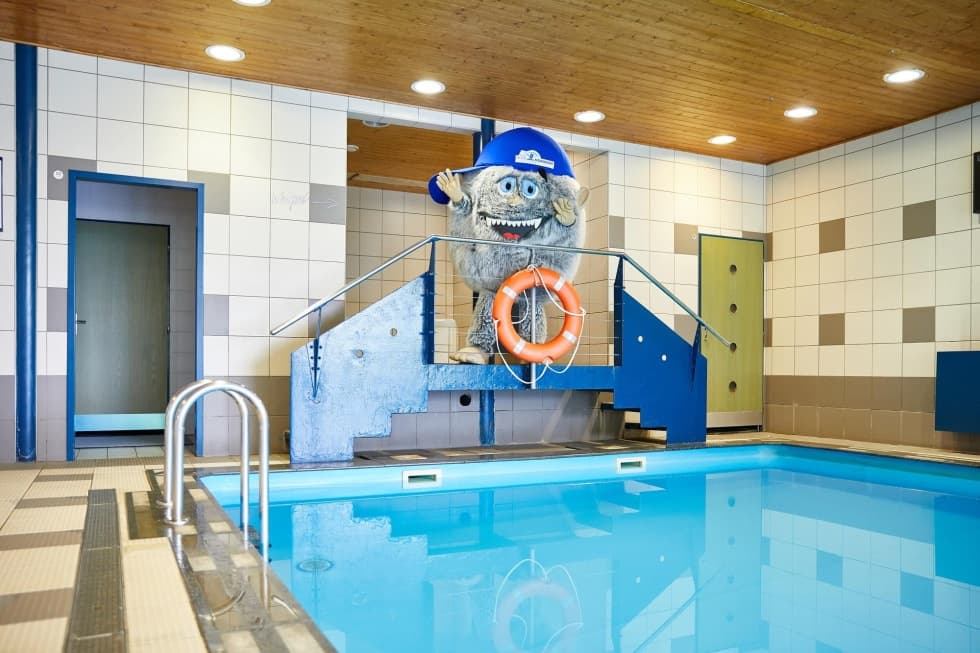 Peci - Every kid's friend
Peci didn't take up residence at Horizont Hotel by accident. He was drawn from the surrounding mountains by the aroma of blueberry sauce from our kitchen. And because he's rather fond of good food, he decided to stay with us.
He likes exercise, which is why he often visits the Sports and Wellness Centre at the hotel. You can join him there for a good bit of fun.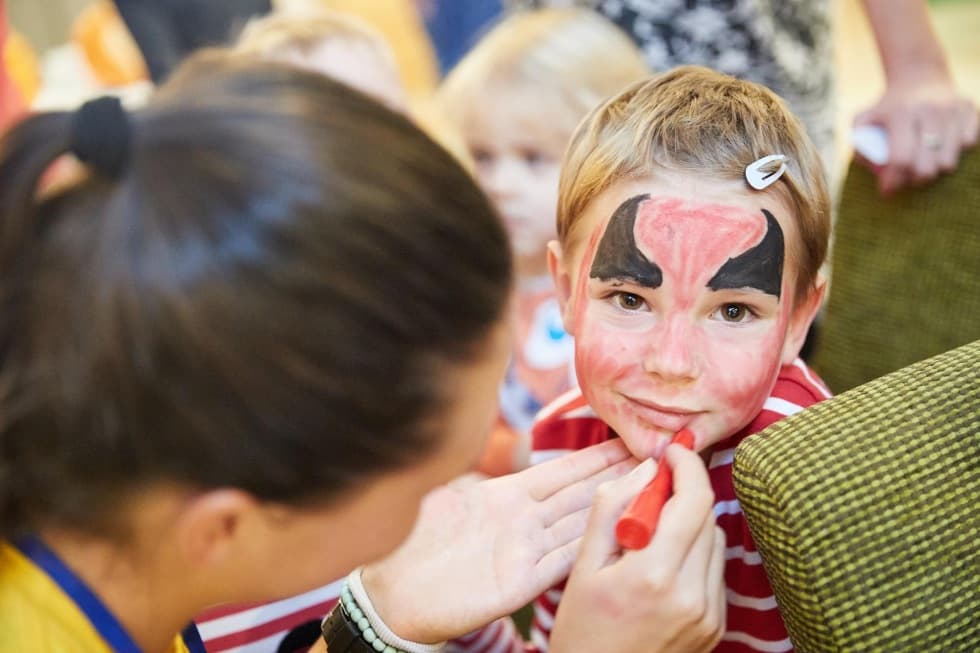 Program for kids large and small
Do your kids like visiting the zoo, or playing pirates on occasion? What about a carnival in masks or Olympic games? These are all things they can experience with our animators every day. These and many more. Every day there is a mini disco with our mascot PECI, and in the meantime you can enjoy your coffee and fresh cake from the hotel pastry shop, a nice dinner or a great massage at the Sports and Wellness Centre.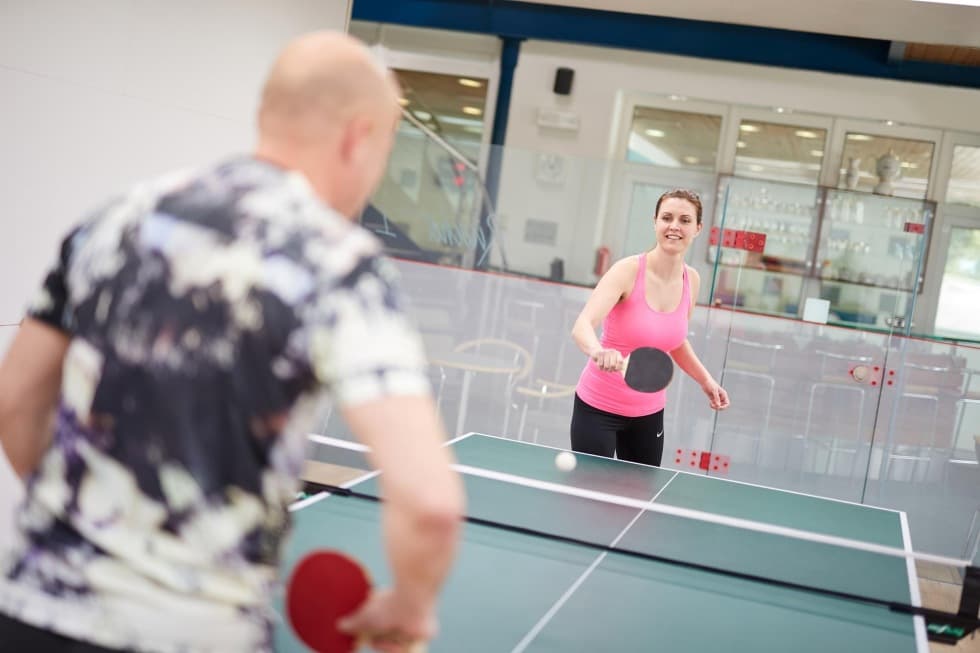 Adults like to play too
What about you? Do you like to have fun sometimes? A daily program is prepared for adults too, which will help you relax from all your everyday concerns and enjoy plenty of fun. How about trying morning stretching in the fresh air, aqua aerobics, or participating in a ninepins or table tennis tournament? Do you have any interesting ideas that we don't offer? We welcome any inspiration.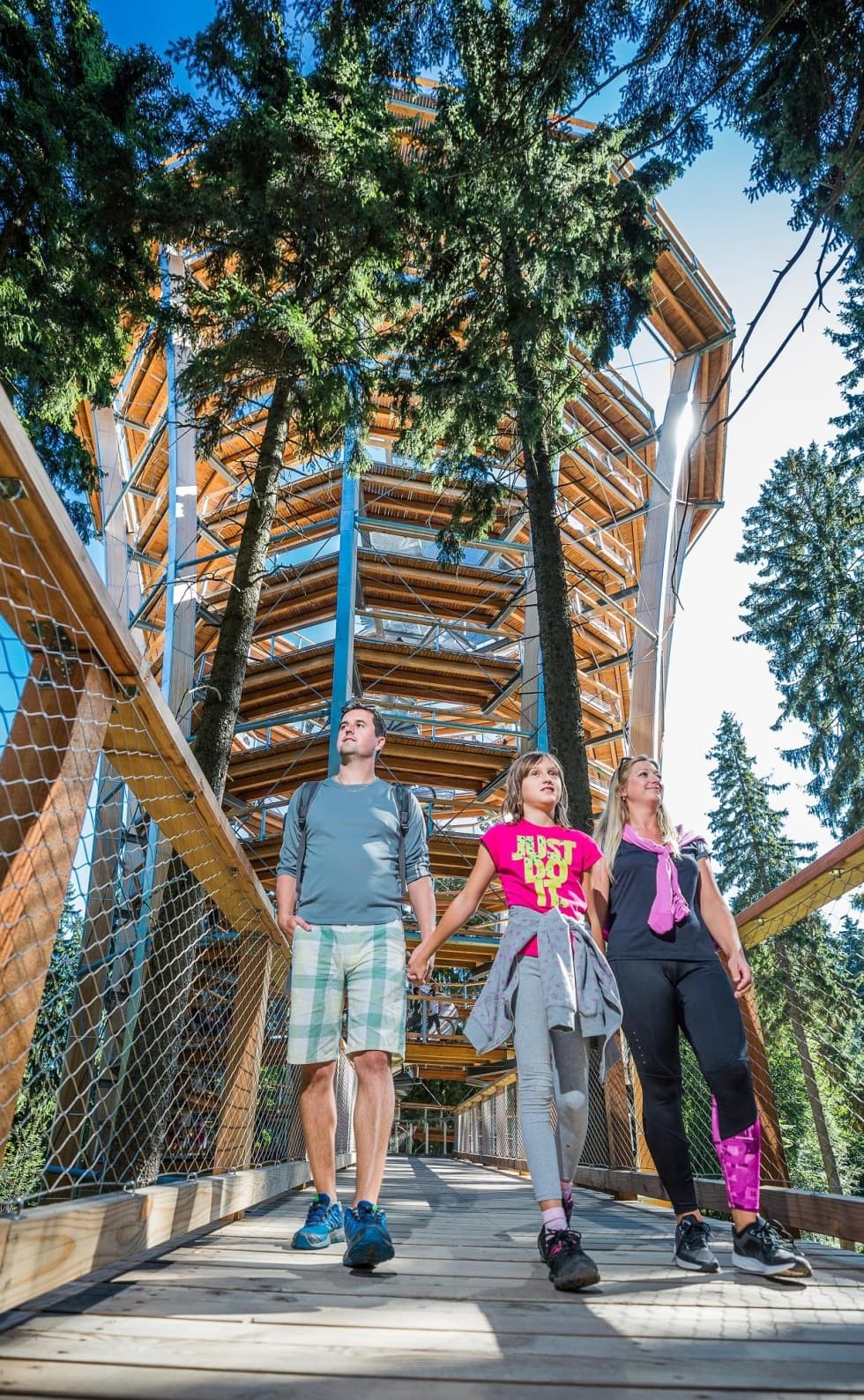 Where to take the kid
Relax Park with bobsled track (200 m)
Monkey Park jungle gym (300 m)
The Pecka gamescape in Portášky over the Velká Úpa (4 km)
beautiful walk to the Giant Mine (2 km)
Field of Senses in Velká Úpa (3 km)
Krakonoš's Confessional (3 km)
Tree Top Walk From the roots to the treetops
in Janské Lázně (16 km)
the famous ZOO abd Safari in Dvůr Králové
(43 km)
Trampoline, playground and sandbox on the summer terrace
Town playground near the hotel
Children's lift opposite Horizont Hotel