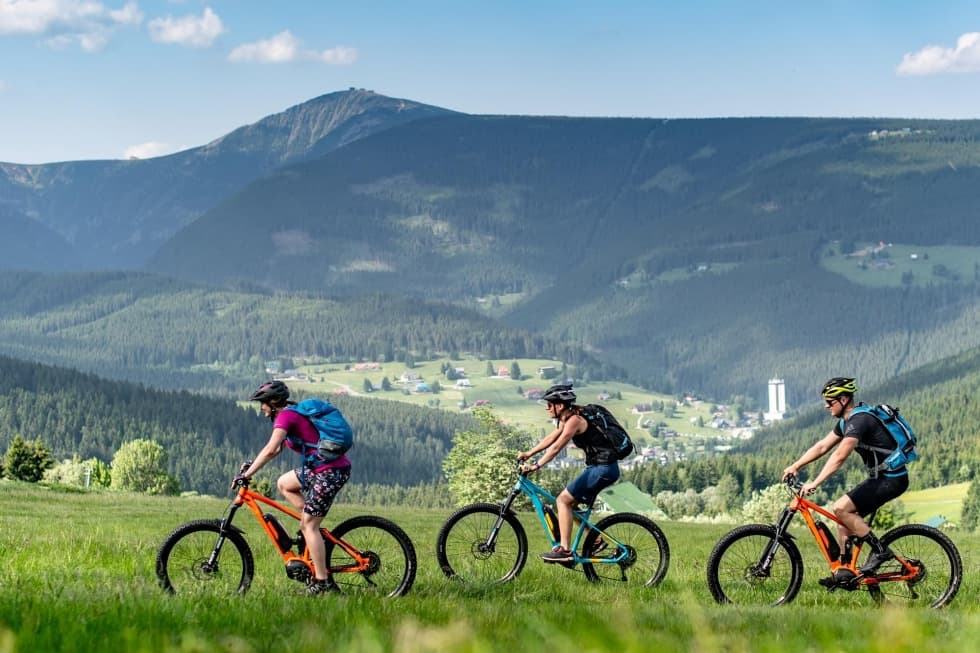 Choose your corporate event from Mai to October
A trip to 1,603 metres above sea level? An adrenaline-filled mountain descent on all-terrain kick-bikes? Paroháč beer tasting at the highest-located mini-brewery in the Czech Republic? Tasting menu with commentary from a sommelier on the 18th floor of the hotel?
Choose the event you like most - and we will be happy to make you a non-binding price offer based on the size of your group.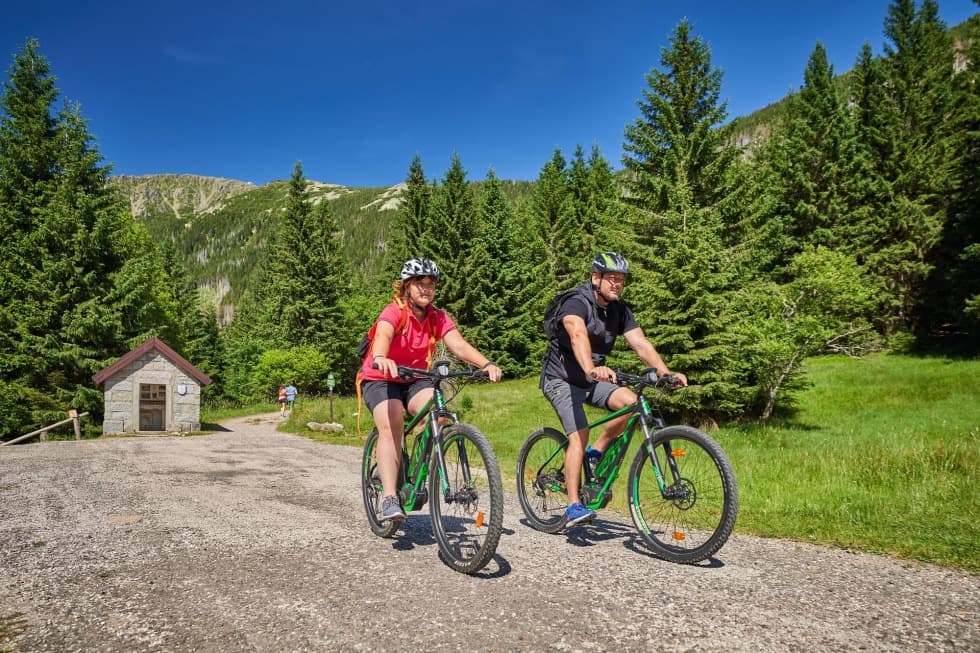 Krkonošemi
na elektro–kole
Mysleli jste si, že vyrazit po horách na kole je pro vás fyzicky nemožné? S elektro–kolem již toto neplatí. Nasedněte s námi do sedla v centru Pece pod Sněžkou
a vydejte se na tour po Východních Krkonoších.
S průvodcem navštívíte chatu Krakonoš, kde ochutnáte skvělý domácí chléb a koláče, na Lesní boudě budou připraveny speciality z kozího mléka a také pravé krkonošské "sejkory" a v Chalupě na Rozcestí zase místní výborná borůvkovice a lehký oběd.
Nebo můžete vyrazit na opačnou stranu a nádherným Lvím dolem se podívat až do Malé Úpy, absolvovat prohlídku pivovaru Trautenberk s ochutnávkou piva horalů a zpět do Pece se vrátit Krakonošovým údolím.
Tak na co čekáte? Nasednout a jedeme.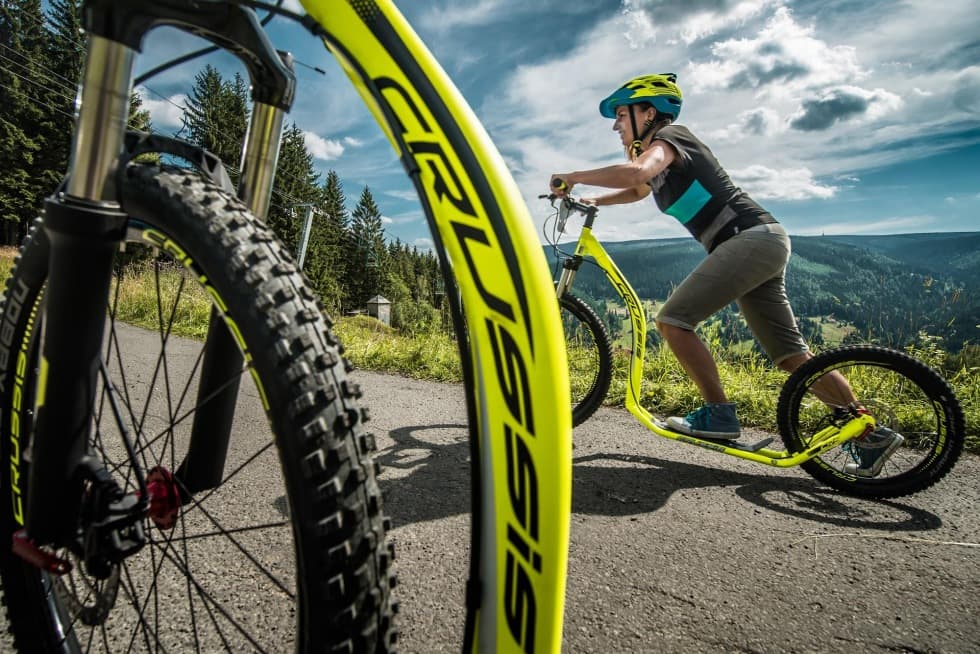 Sněžka, horská farma
a koloběžky
Náš hit: nejprodávanější firemní balíček s originální trojkombinací aktivit: s výletem na vrchol Sněžky, návštěvou horské farmy na Růžohorkách a sjezdem na koloběžkách.
O této akci se u vás ve firmě bude vyprávět ještě dlouho. Po zdolání Sněžky lanovku a gastronomickém zážitku na horské farmě Děčínská bouda totiž sjedete na terénních koloběžkách cestu z Růžohorek přes herní krajinu Pecka na Portáškách zpět do Pece.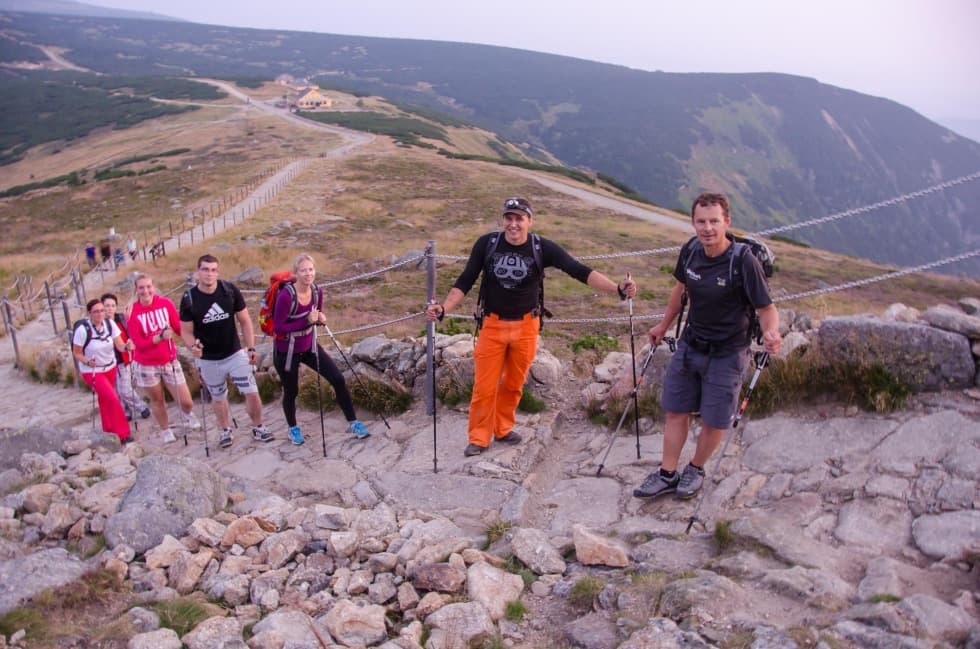 Teambuilding
Sněžka Tour
You will spend two nights in a hotel bed - but the day in the rough terrain of the local mountains. You are in for an unconventional ascent to Sněžka in groups with experienced mountaineering instructors.
You will try real avalanche transceivers. You will perform various tasks: fast orientation in a map, overcoming a dangerous avalanche field, transporting an injured victim, basic first aid procedures, etc.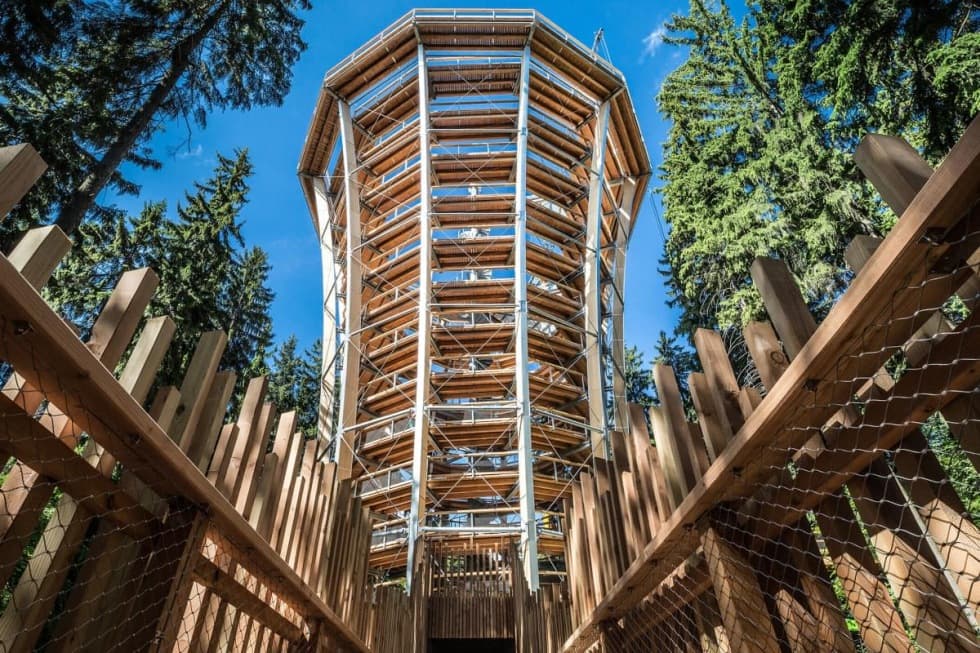 Od kořenů až do koruny stromů
Vystoupat až do korun stromů, stát se součástí lesního života a poznat řadu živočichů a rostlin, které nenajdete nikde jinde? Rádi to pro vás zajistíme.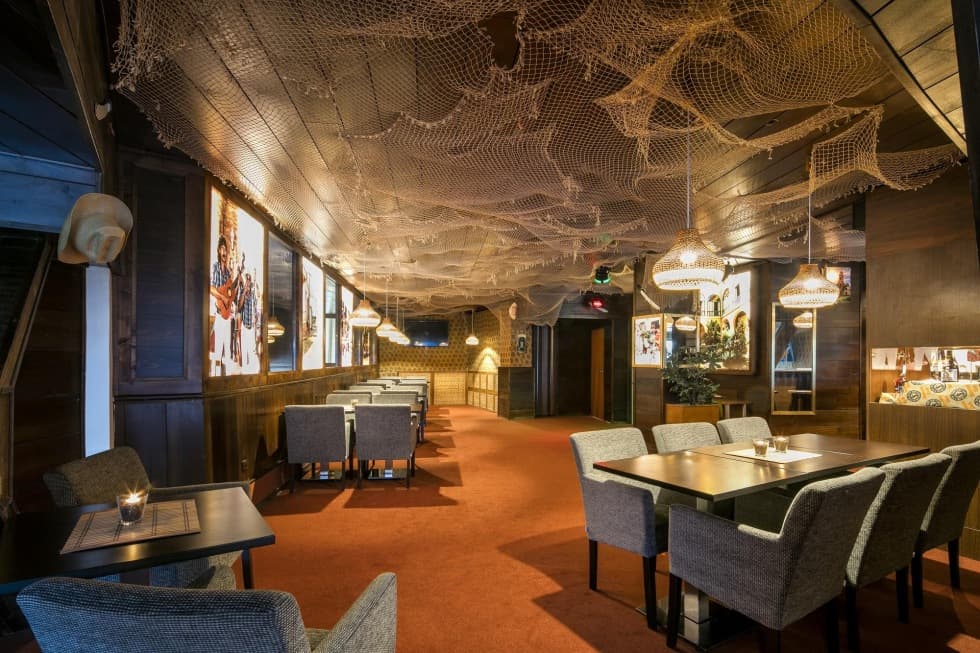 SKY CLUB 18
or HAVANA bar?
Chcete se cítit jako gastronauti v oblacích? V tom případě využijte SKY CLUB 18 v nejvyšším patře hotelu. Nebo večer v Havana baru v latinskoamerickém rytmu, s vůní a chuťí karibského rumu.