Sports right next to the hotel or nearby
You might not know what to choose first. We have 6 various sports facilities in the hotel alone: pool, squash and ricochet courts, table tennis, gym (including spinning) and a ninepins lane.
There is a large bobsled track just 200 metres from the hotel. From there, you can continue on to the jungle gym in a most unusual fashion: suspended on the zip line, right over the heads of tourists heading up to Sněžka!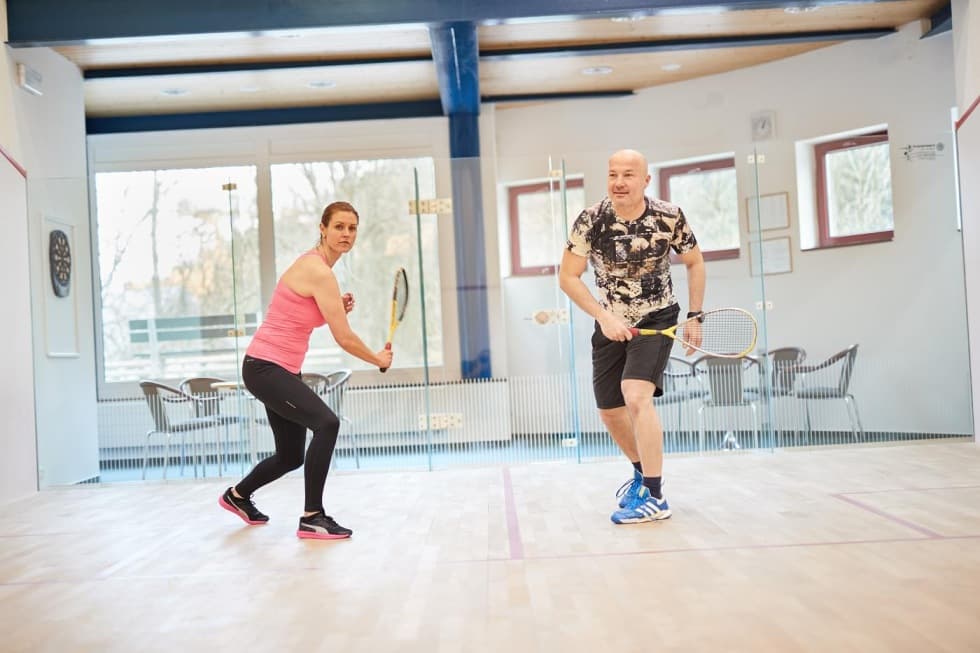 Squash and ricochet
In addition to one pro squash court, you can also sweat through your t-shirt on one of two ricochet courts.
Ninepins and table tennis
When was the last time you played ping-pong? Now you have the chance. You can also test your talents on the ninepins lane.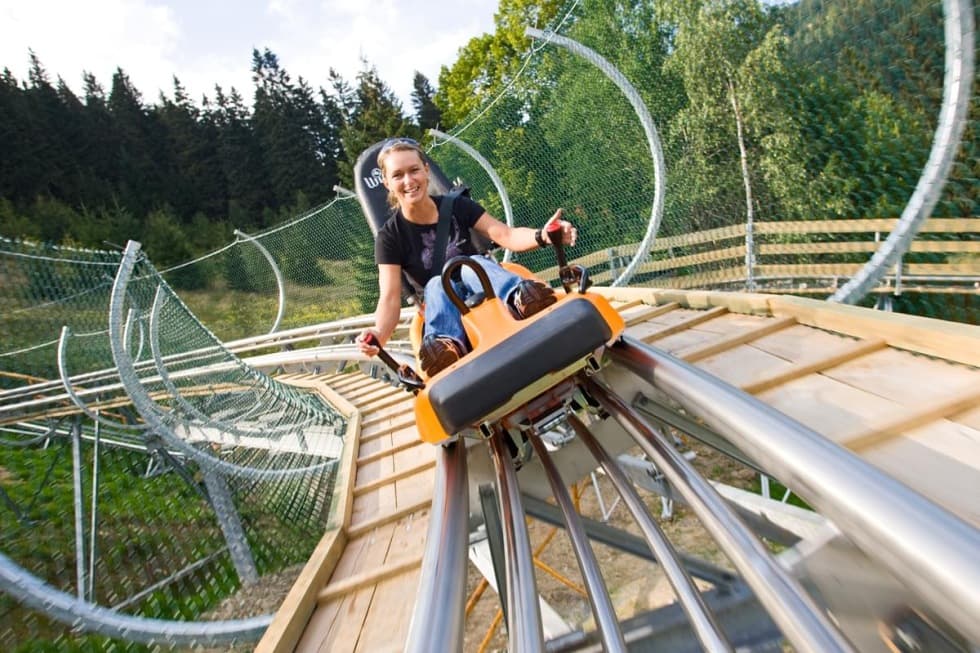 Bobsled track at the Relax Park
Just a short walk from the hotel, make sure to try the largest adrenaline-filled attraction in Pec pod Sněžkou. The 900 metre long mountain bobsled track. It is open even in winter.
The two-seat bobsled runs at speeds of up to 40 km/h and you will be 8 metres above the ground at some points. But don't worry: the cart is safely attached to the track so neither you nor the cart can leave it.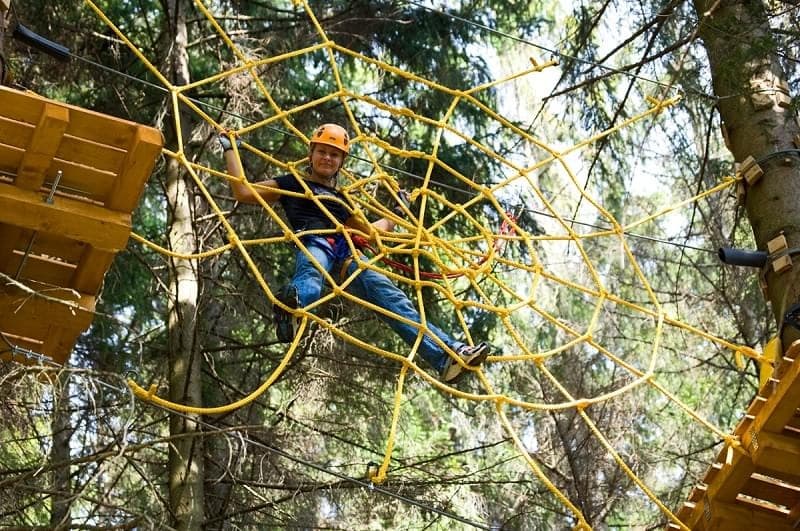 Jungle gym
Opposite the bobsled track is the Monkey Park - a jungle gym where the obstacles literally let you walk above the Úpa River and local dam.
In addition to a bit of courage, the only thing you need to access the jungle gym is a height of over 140 cm. You smaller children will have fun at the kids' version of the park: accessible from age 4 and up to 140 cm.
Other tips for experiences