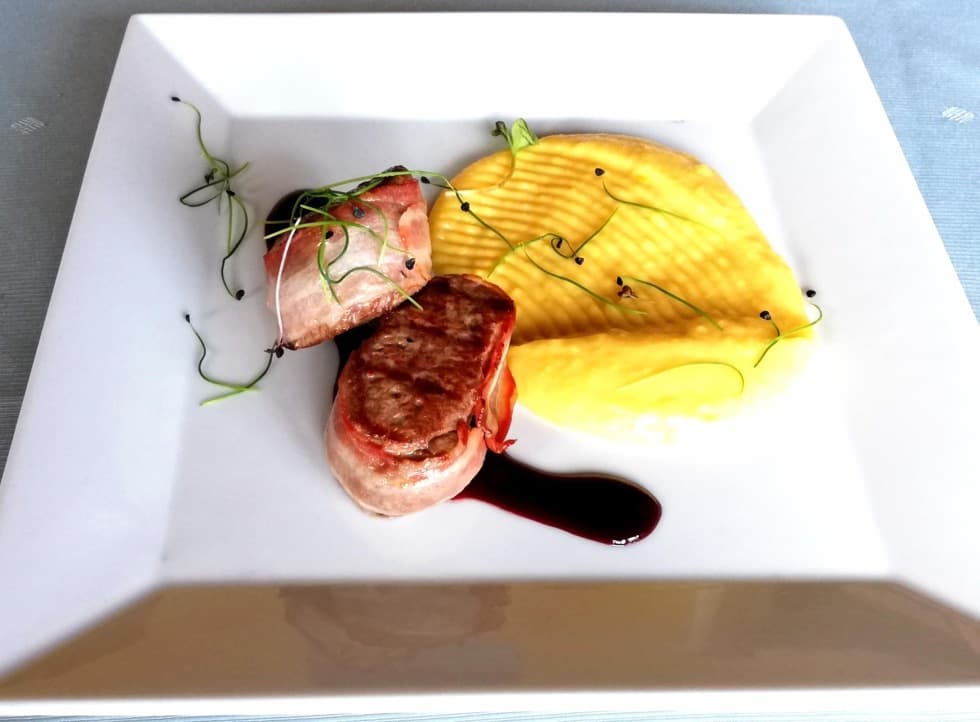 Feasting time! Pumpkins and game
During the first three weeks of October, the mood in our kitchen is all about venison, deer and boar. In short, a proper wild game feast.
As soon as Halloween rolls around at the end of October, join us to savour pumpkin specialities - such as our excellent ravioli with pumpkin stuffing.
Special October offer
Pumpkin soup with coconut milk, pumpkin oil and pumpkin seeds
Pumpkin gnocchi with sauteed vegetables and parmesan
Vension medallions wrapped in pancetta with cranberry and red wine sauce and sage-scented pumpkin puree
Quark and pumpkin pie
Recommended pairing from our list
Pilsner Urquell - unfiltered