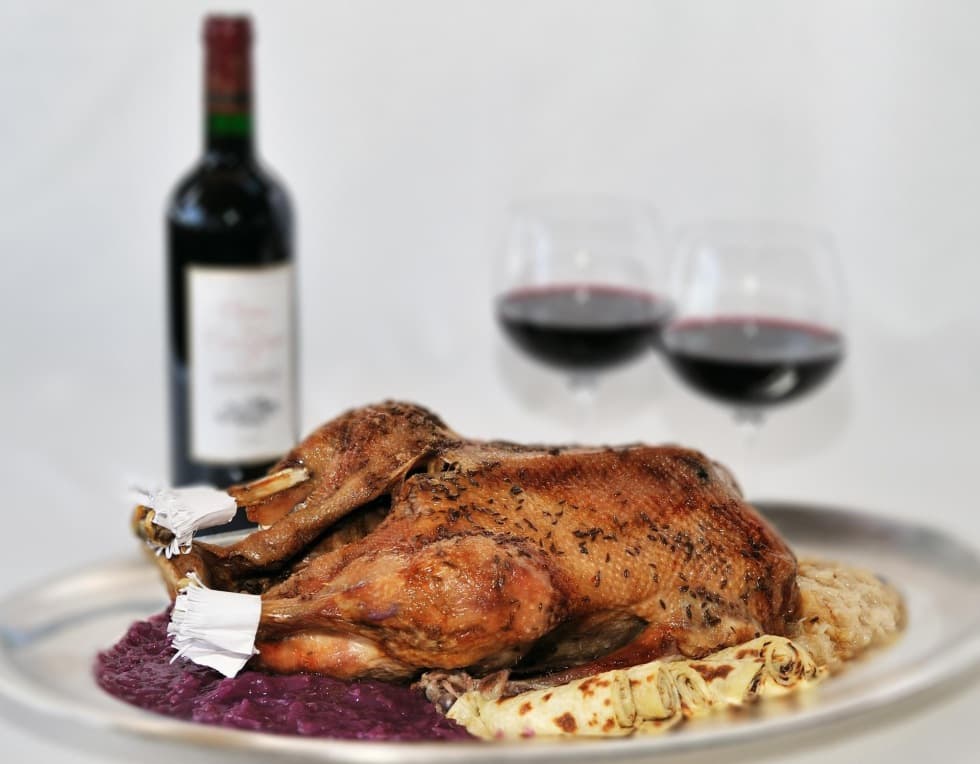 At the saint Martin´s day - goose and jug of wine
As the French love Beaujolais, we in Czech and Moravian wines celebrate our tradition of St. Martin.
11th November is the first day when you can play against with the new glasses for the first time.
Grandma´s home made chickem soup with vegetables,. chicken livers and stomachs.
Roasted goose served with the red cabbage with apples and raisins and potato pancakes.
Guliváry potato dough dumplings filled with plums, sprinkled with poppy seeds and sugar.
From our wine list, we recommend
Müller Thurgau 2018 St. Martin's - Valtice Wine Cellars
Modrý portugal 2018 St. Martin's - Valtice Wine Cellars