Giant Mountains
in Hiking Boots
Discover the highest Czech mountains - from the comfort of a four-star hotel in the heart of Pec pod Sněžkou.
We will give you a tourist map, ticket for the cable car to Sněžka and
a hearty snack for your hike every day. When you return from your trip, you can enjoy free access to the pool, sauna, jacuzzi and gym.
Offer valid: 8.5. - 26.10. 2018
Price: from 339 € / person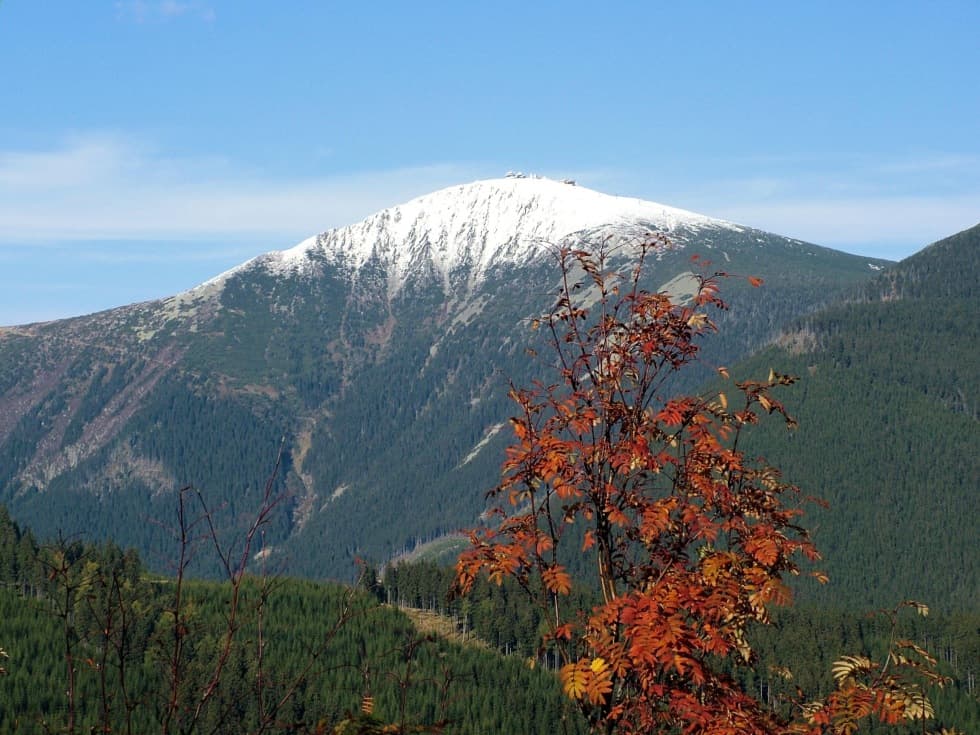 What you get
5 nights of accommodation with half board served as a sumptuous buffet
5 hearty snacks for your trips in the surrounding countryside
Ticket for the Sněžka Cable Car (Pec - Sněžka) (except for regular cable car outages)
Tourist map of the Giant Mountains in your room upon arrival
Free access to the pool, jacuzzi, sauna and gym
Animation program for children and adults
(July - August)
Parking in the guarded parking lot in front of the hotel
Free WiFi throughout the hotel
Guest card - with a range of discounts and benefits
How much does the package cost?
Dates
from 8 May - 30 Jun. and 2 Sep. - 26 Oct. 2018
Double room (2 people) = 677 €
Family room = 1,182 €
(2 people + 2 children under 18)
Vacation season 30 Jun. - 2 Sep. 2018
Double room (2 people) = 727 €
Family room = 1,272 €
(2 people + 2 children under 18)
Travelling with children under 6 years old? They get accommodation and all services entirely free of charge. We like little guests at the hotel.
15% discount on the rack rate if you extend your stay.
DON'T LIKE FILLING IN FORMS?
Call
Call +420 499 861 111 - and we will answer all your questions.
Is this not your dream package? Choose a different one